Weight loss is a huge triumph for any individual. In some cases, men and women who achieve their weight loss goals sometimes require one extra thing to complete their physical transformation. Based on the amount of time you were overweight and how much of that weight you lost, sagging skin can be an added issue if the skin wasn't able to adapt to the smaller shape and size of the body. The thighs are particular areas of trouble for many people. Hinsdale, IL aesthetic plastic surgeon Dr. George Kouris offers surgical thigh lifts (known as thighplasty) at Kouris M.D. Cosmetic Plastic Surgery, which trims away excess skin on the inner and outer thighs to create a tighter, more contoured look. This surgery has increased in popularity since it can give natural-looking results for anyone battling loose skin on the thighs.
Reviews
"Overall a great experience! Really good at communication and staying in touch! Words cannot describe how absolutely fantastic I am feeling now!"
- J.S. /
Google /
Oct 30, 2020
"I was looking for a cosmetic/plastic surgeon who had experience working with a high degree of vertical lines and loss of elasticity of the neck. My physician recommended Dr. George Kouris and I am so happy that I followed through. I recently had a neck and lower jawline lift. I'm in the process of healing and from what I can see, just in a short period of time, I am totally happy with the results. I can now hold my head up high with confidence and retain my self-esteem. Dr. Kouris' demeanor put me at ease immediately from beginning to end. He had all the qualities I was looking for. Dr. Kouris is very knowledgeable, extremely capable, takes pride in his work, compassionate, caring, honest, warm, understanding, kind, a genius in his work of art, and most of all Dr. Kouris is GENUINE. If you're thinking about having any form of cosmetic surgery Dr. Kouris is whom you want to see. You will find no other as qualified as he. Dr. Kouris is the ultimate best! Forever Grateful!"
- M.M. /
Healthgrades /
Oct 15, 2020
"I HIGHLY RECOMMEND Dr. Kouris and his team! From the moment I spoke with Suzy the receptionist to book my appointment, to consulting with Nurse Sheila and Dr. George about procedure options, I felt comfortable and confident about my decision to move forward with Dr. Kouris. Dr. Kouris took his time and answered all of my questions and concerns. Dr. Kouris is a highly skilled, dedicated and caring physician who strives to do exceptional work in a safe manner. I very much appreciate Dr. Kouris!"
- C. /
Healthgrades /
Jan 13, 2020
"Dr Kouris Sheila and his entire staff thank you for all that you do! Me and my daughter have used his services for multiple reasons. Dr Kouris is a very genuine kind caring and compassionate man who does an excellent job! Linda"
- L.L. /
Google /
Jan 03, 2020
"Dr Kouris Sheila and his entire staff thank you for all that you do! Me and my daughter have used his services for multiple reasons. Dr Kouris is a very genuine kind caring and compassionate man who does an excellent job! Linda"
- L.L. /
Google /
Dec 29, 2019
Previous
Next
Thighplasty is a skin tightening and removal treatment that addresses extra skin. Thigh lift surgery is considered a post weight loss treatment. Thigh lift surgery is often used on people who have lost 100 pounds or more. It's also helpful among older women and men who are battling loose skin caused by natural aging, as well as women whose weight changed from pregnancy and childbirth. If you have hanging, loose, or wrinkly skin on your upper thighs (whether it's the outer or inner thighs or both), this surgery can be a good option. Please keep in mind that if cellulite is the bigger concern, Dr. Kouris can recommend different treatments that can help reduce the look of cellulite.
For thigh lift surgery, general anesthesia is typically used. A surgical incision is placed near the top of the leg in the natural fold where the thigh meets the torso. The incision usually extends along to the midway section of the thigh. This permits enough space to perform surgical liposuction (if needed) to eliminate stubborn pockets of fat and to trim away the excess skin in the top of the thigh area. The skin will be stretched upward so it can be tightened and secured with sutures. In some patients, an additional incision may be made underneath the butt or in the outer thigh area based on the quantity of skin and tissue being addressed. Thigh lift surgery at Kouris M.D. Cosmetic Plastic Surgery corrects the entire thigh area for a tighter, shapelier, more contoured look.
Thighplasty takes about 2 – 3 hours to perform. Once the procedure is done, you will be monitored and assessed before you are allowed to go home to recover. There is usually discomfort, bruising, and swelling during the first few days of recovery. In several days, many patients are able to get up and slowly walk around, which is necessary for circulation and healthy healing. The overall recovery time usually lasts around 6 – 8 weeks. Wound care instructions given by Dr. Kouris will help your surgical incision to heal properly. Although patients will have some scarring, the improved contour and shape of your legs will help you regain your self-confidence, and you can display your thighs with pride.
Frequently Asked Questions
How much does thigh lift surgery cost?
Your cost for a thigh lift will be based on different fees, like facility fees, tests, anesthesia, and others. Once Dr. Kouris has developed your unique thigh lift treatment plan during your consultation, he can then estimate your costs. Kouris M.D. Cosmetic Plastic Surgery will help you locate low-interest medical financing, which can help make your thigh lift surgery easy to afford so you are able to concentrate on getting the results you want from an experienced surgeon, like Dr. Kouris.
Will a thigh lift remove cellulite or stretch marks?
Thigh lift surgery is a great way to achieve nicely contoured and slimmer legs. Since a thigh lift includes tightening the skin and removing stubborn fat pockets, it also improves the visibility of cellulite and stretch marks on your upper legs. If you're concerned about stretch marks or cellulite, let Dr. Kouris know in your consultation so he can customize your treatment plan to fit all of your goals.
How long will my results last?
After your surgery, if you stay healthy with regular exercise and a balanced diet, you should maintain your thigh lift results for many years. Dr. Kouris advises you be at or near a healthy, sustainable weight prior to thigh lift surgery so it's easy to keep your results. Significant weight changes or pregnancy following your thigh lift can alter your appearance. In your consultation, Dr. Kouris will give you advice on what will make your results last.
Can I combine a thigh lift with other surgeries?
Many patients combine a thigh lift with a butt lift or tummy tuck to create a custom lower body lift. Thighplasties are also a common part of after weight loss surgery or a mommy makeover. In your initial consultation, talk to Dr. Kouris about your wants and goals so he can develop a comprehensive surgical plan that gives you the best results.
What about a nonsurgical thigh lift?
Although there are nonsurgical treatments to reduce fat and tone your skin, these are best for mild improvements. Thigh lift surgery is the best way to correct significant amounts of loose skin and stubborn fat on your thighs. If you're considering nonsurgical options, ask Dr. Kouris to give you more information in your initial consultation. He will tell you the pros and cons of both thigh lift surgery and nonsurgical options, plus his recommendation on which would be best for your needs.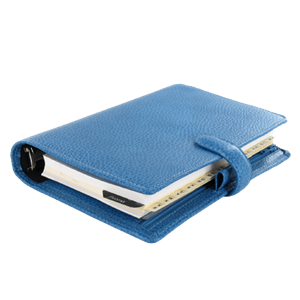 Plan Your Procedure
Average Cost

$14,000

-

$16,000

Recovery Time

3 – 4 Weeks

Average Procedure Time

3 – 4 Hours

Post-op Follow-up

2 – 6 Weeks

Procedure Recovery Location

Outpatient
Contact Us
Get Tighter, Toned Thighs
When you notice extra skin on your thighs that creates embarrassment or anxiety, we encourage you to contact Kouris M.D. Cosmetic Plastic Surgery in Hinsdale, IL to find out more about thigh lift surgery. It's typical for patients to combine a thigh lift surgery with one or more body contouring surgeries, particularly ones that address nearby areas, such as abdominoplasty or a lift for the lower body, based on your specific cosmetic goals. Schedule your appointment with Dr. Kouris to get the tighter look you want.
Related Procedures
Related Post