Chin augmentation is a popular cosmetic treatment that reshapes the chin for patients with a recessed chin, or one they feel is too large. Often when a chin is too small, it can create a lack of profile definition. Cosmetic chin surgery can be performed to enhance your chin, and one of the most effective procedures is using an implant or injectable fillers to create a more prominent jawline and a more appealing profile. In Hinsdale, IL, aesthetic plastic surgeon Dr. George J. Kouris offers various options to consider for your chin augmentation. In addition to implants, which are produced in numerous sizes and shapes, noninvasive treatments, such as fillers or Kybella, can help add contour. For oversized chins, genioplasty might be an option. This surgery at Kouris M.D. Cosmetic Plastic Surgery removes bone and cartilage to reduce your chin and jaw to a smaller size.
Reviews
"Overall a great experience! Really good at communication and staying in touch! Words cannot describe how absolutely fantastic I am feeling now!"
- J.S. /
Google /
Oct 30, 2020
"I was looking for a cosmetic/plastic surgeon who had experience working with a high degree of vertical lines and loss of elasticity of the neck. My physician recommended Dr. George Kouris and I am so happy that I followed through. I recently had a neck and lower jawline lift. I'm in the process of healing and from what I can see, just in a short period of time, I am totally happy with the results. I can now hold my head up high with confidence and retain my self-esteem. Dr. Kouris' demeanor put me at ease immediately from beginning to end. He had all the qualities I was looking for. Dr. Kouris is very knowledgeable, extremely capable, takes pride in his work, compassionate, caring, honest, warm, understanding, kind, a genius in his work of art, and most of all Dr. Kouris is GENUINE. If you're thinking about having any form of cosmetic surgery Dr. Kouris is whom you want to see. You will find no other as qualified as he. Dr. Kouris is the ultimate best! Forever Grateful!"
- M.M. /
Healthgrades /
Oct 15, 2020
"I HIGHLY RECOMMEND Dr. Kouris and his team! From the moment I spoke with Suzy the receptionist to book my appointment, to consulting with Nurse Sheila and Dr. George about procedure options, I felt comfortable and confident about my decision to move forward with Dr. Kouris. Dr. Kouris took his time and answered all of my questions and concerns. Dr. Kouris is a highly skilled, dedicated and caring physician who strives to do exceptional work in a safe manner. I very much appreciate Dr. Kouris!"
- C. /
Healthgrades /
Jan 13, 2020
"Dr Kouris Sheila and his entire staff thank you for all that you do! Me and my daughter have used his services for multiple reasons. Dr Kouris is a very genuine kind caring and compassionate man who does an excellent job! Linda"
- L.L. /
Google /
Jan 03, 2020
"Dr Kouris Sheila and his entire staff thank you for all that you do! Me and my daughter have used his services for multiple reasons. Dr Kouris is a very genuine kind caring and compassionate man who does an excellent job! Linda"
- L.L. /
Google /
Dec 29, 2019
Previous
Next
Chin augmentation is a treatment for men, as well as women. If you are unhappy with the appearance of your chin and do not like the undefined profile it offers, chin augmentation can improve the lower aspect of your face. It's also fairly common for our patients to combine rhinoplasty along with their chin augmentation procedure. This combined approach offers great reassurance for the prominent structures of your face to be in line and balanced.
During chin augmentation, general anesthesia will be administered, or IV sedation in some cases. The incision is placed under your chin. In this incision, a surgical pocket is formed to keep the implant device in its proper place, which involves shaving some of the bone to create grooves to securely hold your implant in position. The chin implant is placed through the incision and positioned on top of the bone below your lower lip. Sometimes the incision can be created inside the lip where it connects to your gumline. Both incision points help to conceal scars. Tiny sutures are used to safely close the incisions, and your lower face will be wrapped with bandages.
Cosmetic chin treatment produces immediate obvious results, which can be pretty exciting for our patients. Even though facial swelling and discoloration will be present right after your surgery, this is temporary. In most cases, chin augmentation takes about two weeks of healing. Strenuous activity should not be performed during this time period. This particular surgery has extremely high success rates and by having it under the hands of a reputable surgeon, like Dr. Kouris, your outcome will be natural and proportionate.
Frequently Asked Questions
How much does chin augmentation cost?
Dr. Kouris can begin to estimate your costs for chin augmentation in your initial consultation as soon as your surgical plan is formed. Your cost will be based on the size and type of chin implant you select, as well as anesthesia, facility, and surgical fees. A surgery, like a chin implant, can produce great, long-lasting results so it is smart to concentrate on finding a doctor you trust who has proven results and years of experience, like Dr. Kouris, rather than the lowest cost. Kouris M.D. Cosmetic Plastic Surgery takes several payments, and we will give you information on low-interest medical financing, which can make your chin surgery easier to afford.
Will augmentation fix my double chin?
Chin augmentation is meant to give you a stronger, sharper look to your lower face. If you have a double chin, you might prefer neck liposuction to have the excess fat in your submental area (the upper neck below the jawline) removed. Occasionally, neck liposuction on its own can give you a better jawline and appearance without needing to have an implant procedure. Dr. Kouris will discuss your choices and his suggestions in your first appointment.
Can I combine other facial surgeries with chin augmentation?
Many people have chin augmentation along with another facial surgery, such as cheek implants or nose reshaping surgery. Dr. Kouris can help you choose the procedures that are best for your concerns and wants in your initial consultation. It might be challenging to decide by yourself what procedure(s) might be best for you, which is why a consultation with Dr. Kouris is so crucial. He will use his years of experience and eye for aesthetically pleasing results to help you develop your treatment plan.
Are there nonsurgical procedures to improve my chin?
If you have stubborn fat in your upper neck that can cause a double chin, Kybella can be a nonsurgical option to improve your chin. Kybella has been approved by the FDA (Food and Drug Administration) to eliminate fat in your upper neck (the submental area). This might be all you need or Kybella might be performed along with chin surgery to deliver your optimal results. Tell Dr. Kouris in your initial consultation so he can explain all your choices and choose what's best for your goals.
What's the difference between mentoplasty and genioplasty?
Mentoplasty is a procedure that builds fullness and shape to your chin. On the other hand, genioplasty is a procedure that reconstructs the chin bone. Based on the state of your chin and your cosmetic goals, you might require both surgeries or just one. A genioplasty, in addition to being a cosmetic procedure, may also be performed to improve medical concerns, like your dental bite. Dr. Kouris can help you choose whether to get chin augmentation (mentoplasty), genioplasty, or both.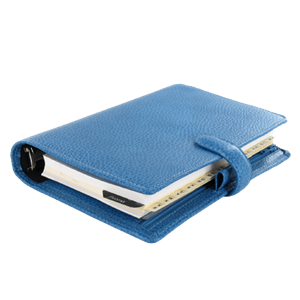 Plan Your Procedure
Average Cost

$4,000

-

$6,000

Recovery Time

1 – 2 Weeks

Average Procedure Time

1 – 2 Hours

Post-op Follow-up

2 – 6 Weeks

Procedure Recovery Location

Outpatient
Contact Us
Chin surgery continues to be very beneficial to so many Hinsdale, IL patients of Dr. Kouris. This surgery creates harmony to the lower face, refining your facial features. If you are unhappy with the appearance of your jawline and you feel it is the wrong size and shape, chin augmentation can create the look you are wishing for. Please call Kouris M.D. Cosmetic Plastic Surgery and schedule your consultation with Dr. George Kouris to hear more about your options.
Related Procedures