While you may have been able to smile, frown, laugh, and make other facial expressions without any lasting effects when you were young, you may now be realizing that the facial lines caused by these expressions are remaining even after your face relaxes. These lines are known as dynamic wrinkles, and they are caused by the overuse of the facial muscles that make them stay contracted, creating etched lines in the skin. Xeomin is an injectable wrinkle relaxer treatment that, similar to BOTOX, periodically relaxes the facial muscles with a purified strain of botulinum toxin type A so your dynamic wrinkles appear smoother and softer. At Kouris M.D. Cosmetic Plastic Surgery in Hinsdale, IL, we provide many aesthetic and dermatology procedures, including Xeomin nonsurgical wrinkle relaxer treatments. Arrange for a consult with board-certified plastic surgeon Dr. George Kouris for more information about Xeomin.
Reviews
"Overall a great experience! Really good at communication and staying in touch! Words cannot describe how absolutely fantastic I am feeling now!"
- J.S. /
Google /
Oct 30, 2020
"I was looking for a cosmetic/plastic surgeon who had experience working with a high degree of vertical lines and loss of elasticity of the neck. My physician recommended Dr. George Kouris and I am so happy that I followed through. I recently had a neck and lower jawline lift. I'm in the process of healing and from what I can see, just in a short period of time, I am totally happy with the results. I can now hold my head up high with confidence and retain my self-esteem. Dr. Kouris' demeanor put me at ease immediately from beginning to end. He had all the qualities I was looking for. Dr. Kouris is very knowledgeable, extremely capable, takes pride in his work, compassionate, caring, honest, warm, understanding, kind, a genius in his work of art, and most of all Dr. Kouris is GENUINE. If you're thinking about having any form of cosmetic surgery Dr. Kouris is whom you want to see. You will find no other as qualified as he. Dr. Kouris is the ultimate best! Forever Grateful!"
- M.M. /
Healthgrades /
Oct 15, 2020
"I HIGHLY RECOMMEND Dr. Kouris and his team! From the moment I spoke with Suzy the receptionist to book my appointment, to consulting with Nurse Sheila and Dr. George about procedure options, I felt comfortable and confident about my decision to move forward with Dr. Kouris. Dr. Kouris took his time and answered all of my questions and concerns. Dr. Kouris is a highly skilled, dedicated and caring physician who strives to do exceptional work in a safe manner. I very much appreciate Dr. Kouris!"
- C. /
Healthgrades /
Jan 13, 2020
"Dr Kouris Sheila and his entire staff thank you for all that you do! Me and my daughter have used his services for multiple reasons. Dr Kouris is a very genuine kind caring and compassionate man who does an excellent job! Linda"
- L.L. /
Google /
Jan 03, 2020
"Dr Kouris Sheila and his entire staff thank you for all that you do! Me and my daughter have used his services for multiple reasons. Dr Kouris is a very genuine kind caring and compassionate man who does an excellent job! Linda"
- L.L. /
Google /
Dec 29, 2019
Previous
Next
Xeomin can help if you want to improve the look of dynamic wrinkles on the face, like frown lines between the eyebrows, horizontal lines on the forehead, Crow's feet in the outer corners of the eyes, and smile and laugh lines. Xeomin is ideal for those who are in good general health, are not currently pregnant, and have not had an allergic reaction to any other botulinum toxin products (BOTOX or Dysport). Speak with Dr. Kouris during your consultation about your aesthetic goals, current medications, and medical history so he can customize a Xeomin treatment plan that is specific to you.
Xeomin injections typically last under 30 minutes and can be completed in our procedure room after your consultation. The parts of the face receiving treatment will be cleaned and sterilized before Xeomin is carefully injected with a fine-gauge needle. The procedure is fast, and most patients experience mild or no discomfort so local anesthesia is not necessary but available upon request. Cold compresses and pressure will be applied to the site of the injections to stop any minor bleeding before you leave.
You can leave our facility immediately after your Xeomin injections to return to your daily activities; however, exercise and other strenuous activities should be skipped for the rest of the day. We may recommend that you sleep in a slightly elevated position and apply cold compresses as needed to expedite recovery and results. After a Xeomin treatment, you may have some redness, swelling, and bruising at the treatment site, but this should heal on its own and can be easily covered up with makeup. Most patients will notice marked improvements 3 – 4 days following their Xeomin treatment, lasting up to three months. Repeat treatments at Kouris M.D. Cosmetic Plastic Surgery can be arranged to optimize your results.
Frequently Asked Questions
How much does Xeomin cost?
The cost of a Xeomin treatment will vary based on the amount required to meet your needs. During your consult, you will discuss your aesthetic goals with Dr. Kouris so he can create your treatment plan and then estimate your cost. Kouris M.D. Cosmetic Plastic Surgery accepts several payment methods and sometimes offers specials on Xeomin and other injectable treatments.
Should I get Xeomin or BOTOX?
BOTOX and Xeomin are wrinkle relaxers that use botulinum toxin. The skilled injectors at Kouris M.D. Cosmetic Plastic Surgery know the differences between wrinkle treatments so they can decide which will deliver better results for you. In your consult, your injector will ask about your aesthetic goals before deciding if Xeomin or another injectable is the most ideal option.
Should I get Xeomin or fillers?
Wrinkle relaxers, like Xeomin, improve dynamic wrinkles, like the glabellar or frown lines between your eyebrows. A dermal filler treats static wrinkles and adds volume. Talk to your injector about your needs/concerns and wants so they can decide if you need Xeomin, a filler, or both.
Is Xeomin safe?
Xeomin has been approved by the FDA (Food and Drug Administration) as a cosmetic treatment, which can be used safely on most adults. In your consult, your injector will ask many questions, like whether you have any allergies or take any prescription medications, supplements, or herbs. You should be honest with your answers to avoid unnecessary side effects or complications.
How often should I get Xeomin injections?
Results from Xeomin may be visible for up to 90 days. Every person will metabolize the formula differently, which determines how long their treatment lasts. In your consult, your injector will talk about when you should visit again for another treatment.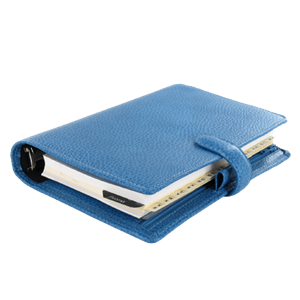 Plan Your Procedure
Average Cost

$400

-

$1,000

Average Procedure Time

15 – 30 Minutes

Post-op Follow-up

2 Weeks

Procedure Recovery Location

Outpatient
Contact Us
Aging comes with a few thrilling gifts, including experience and grace, but it sometimes brings along some undesired changes, like lines and wrinkles throughout the face. Release and smooth dynamic facial wrinkles with Xeomin injectable wrinkle relaxer treatments at Kouris M.D. Cosmetic Plastic Surgery in Hinsdale, IL. Schedule a consultation now with George J. Kouris, M.D. to make your custom Xeomin treatment plan.
Related Procedures