Blemishes build up on the skin's surface, creating a dull complexion with lines, scars, and spots. At Kouris M.D. Cosmetic Plastic Surgery, dermabrasion treatments remove the damaged and dead skin from the top layers of your complexion, revealing a younger look with even, clear skin that feels smooth and soft. Aesthetic plastic surgeon Dr. George Kouris in Hinsdale, IL recommends dermabrasion if you want a quick, effective noninvasive treatment that reduces early signs of aging and improves your skin's health. Made to even the texture and tone of your complexion, dermabrasion can be a great treatment to rejuvenate yourself if you're not ready for facial surgery. For more information on dermabrasion, contact Kouris M.D. Cosmetic Plastic Surgery to schedule an appointment.
Reviews
"Overall a great experience! Really good at communication and staying in touch! Words cannot describe how absolutely fantastic I am feeling now!"
- J.S. /
Google /
Oct 30, 2020
"I was looking for a cosmetic/plastic surgeon who had experience working with a high degree of vertical lines and loss of elasticity of the neck. My physician recommended Dr. George Kouris and I am so happy that I followed through. I recently had a neck and lower jawline lift. I'm in the process of healing and from what I can see, just in a short period of time, I am totally happy with the results. I can now hold my head up high with confidence and retain my self-esteem. Dr. Kouris' demeanor put me at ease immediately from beginning to end. He had all the qualities I was looking for. Dr. Kouris is very knowledgeable, extremely capable, takes pride in his work, compassionate, caring, honest, warm, understanding, kind, a genius in his work of art, and most of all Dr. Kouris is GENUINE. If you're thinking about having any form of cosmetic surgery Dr. Kouris is whom you want to see. You will find no other as qualified as he. Dr. Kouris is the ultimate best! Forever Grateful!"
- M.M. /
Healthgrades /
Oct 15, 2020
"I HIGHLY RECOMMEND Dr. Kouris and his team! From the moment I spoke with Suzy the receptionist to book my appointment, to consulting with Nurse Sheila and Dr. George about procedure options, I felt comfortable and confident about my decision to move forward with Dr. Kouris. Dr. Kouris took his time and answered all of my questions and concerns. Dr. Kouris is a highly skilled, dedicated and caring physician who strives to do exceptional work in a safe manner. I very much appreciate Dr. Kouris!"
- C. /
Healthgrades /
Jan 13, 2020
"Dr Kouris Sheila and his entire staff thank you for all that you do! Me and my daughter have used his services for multiple reasons. Dr Kouris is a very genuine kind caring and compassionate man who does an excellent job! Linda"
- L.L. /
Google /
Jan 03, 2020
"Dr Kouris Sheila and his entire staff thank you for all that you do! Me and my daughter have used his services for multiple reasons. Dr Kouris is a very genuine kind caring and compassionate man who does an excellent job! Linda"
- L.L. /
Google /
Dec 29, 2019
Previous
Next
Dermabrasion is a good option for men and women of all ages who want clearer, healthier complexions. Dermabrasion can help improve the look of small facial scars, fine lines, blotches, and spots on your skin. Since dermabrasion removes the damaged outer layers of skin, your face will feel softer, have a more even tone, and look brighter. Many patients also find that following a dermabrasion treatment, skin care products absorb faster and perform better. If you have skin allergies, sensitive skin, or frequent fever blisters and cold sores, dermabrasion may not be appropriate. It's also important to know that dermabrasion should not be done if you have an active skin outbreak, like acne, to prevent an infection. Dermabrasion may be done on the whole face or a small area, as well as the neck, chest, and hands. Dermabrasion treatments may also be combined with other procedures offered at Kouris M.D. Cosmetic Plastic Surgery, such as an injectable treatment or chemical peel, for greater rejuvenation.
Following your consultation, your dermabrasion treatment will be done in our minor procedures room. You can lie back as your skin is prepped and cleaned for the treatment. Local anesthesia is usually given to numb the needed areas prior to the procedure to help you feel more relaxed. Dermabrasion is done with a special tool that spins a rough handpiece against the skin to safely slough off the surface of the skin. Dermablading and dermaplaning work in a similar manner to dermabrasion, but instead, utilizes a dermatome or surgical blade that shaves off the damaged skin. Following the treatment, debris will be removed and a moisturizer or serum will be applied to the needed areas to protect and nourish your skin. You will be able to leave right after the procedure to resume your normal activities.
Following dermabrasion, the treated skin may be swollen, red, and irritated similar to a light sunburn; however, this may be treated with over-the-counter pain medications and creams while you heal over the next week. You should be careful to avoid sun exposure and regularly apply sunscreen to your skin because the fresh skin that is revealed by dermabrasion will be sensitive. Many people notice clearer skin that feels smoother — this should only get better as the skin begins to heal. To maintain your results, speak with Dr. Kouris about how frequently you can schedule dermabrasion and other treatments to achieve your goals.
Frequently Asked Questions
How much does dermabrasion cost?
Your cost for dermabrasion will vary based on the areas you're getting done. Once your custom plan is developed during your consultation, your aesthetician will discuss your costs. Since dermabrasion treatments have the best results if they are performed regularly, you might consider purchasing a package. Kouris M.D. Cosmetic Plastic Surgery also has special offers every month on treatments so check our website or ask about current offerings when scheduling your appointment.
What's the difference between dermabrasion, dermaplaning, and microdermabrasion?
Dermabrasion and dermaplaning are both aggressive resurfacing treatments, which can improve blemishes and correct age-related problems. The main difference between dermaplaning and dermabrasion is the tool used. Dermabrasion uses a mechanical tool that rubs a material, like sandpaper, against your skin. Dermaplaning (sometimes known as dermablading) is performed with a dermatome, which is a small blade that is used to remove dead cells and damaged skin. Microdermabrasion is a milder version of dermabrasion that is best to remove the top layer of dead skin cells for smoother, softer skin.
Should I get dermabrasion or a chemical peel?
During your consult, your aesthetician will assess your complexion and listen to your needs and wants. From there, they will explain whether a chemical peel or dermabrasion is best for your needs. A medium to deep chemical peel or dermabrasion treatment is effective in treating fine lines, wrinkles, uneven skin tone, sun damage, and uneven texture. You might discover that you prefer one treatment more or that your skin tolerates one better. Talk to your aesthetician about your skin's health and history, including allergies or past reactions.
Is dermabrasion painful?
Based on the depth of your dermabrasion, your aesthetician may suggest a numbing cream or local anesthesia to keep you comfortable throughout your appointment. Following your treatment, once the anesthesia wears off, the treated area(s) may tingle, sting, or feel like you have a mild sunburn. We will go over post-treatment skin care, like how often to apply ointments. Any discomfort along with redness and swelling should subside quickly as your skin heals and your results become visible.
Can I combine dermabrasion with other treatments?
Typically, we don't suggest getting dermabrasion with another resurfacing procedure (for example, laser skin resurfacing or a chemical peel). However, you might consider getting a facial or injectable wrinkle treatment with a dermabrasion treatment. Tell your aesthetician about your goals during your consult so they can create a plan that matches all your needs.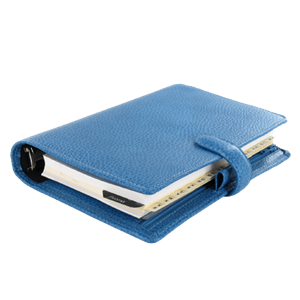 Plan Your Procedure
Average Cost

$3,000

-

$5,000

Recovery Time

2 – 3 Weeks

Average Procedure Time

1 – 2 Hours

Post-op Follow-up

2 – 4 Weeks

Procedure Recovery Location

Outpatient
Contact Us
Kouris M.D. Cosmetic Plastic Surgery believes in enhancing your natural appearance to optimize your confidence. Noninvasive dermabrasion can uncover a healthier complexion with reduced scars, spots, fine lines, wrinkles, and early signs of damage. At your initial consultation with Dr. George Kouris, you will get a better explanation of the dermabrasion process, plus an examination of your complexion to determine your best treatment plan. To get started down the path toward healthier, clearer skin, contact our Hinsdale, IL office to learn more about the benefits of dermabrasion and plan your treatment.
Related Procedures