Hair removal with a laser has become one of the most popular elective procedures in America. It's an effective method for the long-term reduction or removal of unwanted hair on the face and/or body. This treatment typically leaves the skin feeling and looking smoother while providing longer-lasting results compared to other common hair removal methods. Dr. George Kouris is an aesthetic plastic surgeon in Hinsdale, IL who performs safe and effective laser hair removal services for both men and women in common areas, such as the back, legs, arms, face, armpits, and bikini area, using innovative and advanced InMode Diolaze technology.
Reviews
"Overall a great experience! Really good at communication and staying in touch! Words cannot describe how absolutely fantastic I am feeling now!"
- J.S. /
Google /
Oct 30, 2020
"I was looking for a cosmetic/plastic surgeon who had experience working with a high degree of vertical lines and loss of elasticity of the neck. My physician recommended Dr. George Kouris and I am so happy that I followed through. I recently had a neck and lower jawline lift. I'm in the process of healing and from what I can see, just in a short period of time, I am totally happy with the results. I can now hold my head up high with confidence and retain my self-esteem. Dr. Kouris' demeanor put me at ease immediately from beginning to end. He had all the qualities I was looking for. Dr. Kouris is very knowledgeable, extremely capable, takes pride in his work, compassionate, caring, honest, warm, understanding, kind, a genius in his work of art, and most of all Dr. Kouris is GENUINE. If you're thinking about having any form of cosmetic surgery Dr. Kouris is whom you want to see. You will find no other as qualified as he. Dr. Kouris is the ultimate best! Forever Grateful!"
- M.M. /
Healthgrades /
Oct 15, 2020
"I HIGHLY RECOMMEND Dr. Kouris and his team! From the moment I spoke with Suzy the receptionist to book my appointment, to consulting with Nurse Sheila and Dr. George about procedure options, I felt comfortable and confident about my decision to move forward with Dr. Kouris. Dr. Kouris took his time and answered all of my questions and concerns. Dr. Kouris is a highly skilled, dedicated and caring physician who strives to do exceptional work in a safe manner. I very much appreciate Dr. Kouris!"
- C. /
Healthgrades /
Jan 13, 2020
"Dr Kouris Sheila and his entire staff thank you for all that you do! Me and my daughter have used his services for multiple reasons. Dr Kouris is a very genuine kind caring and compassionate man who does an excellent job! Linda"
- L.L. /
Google /
Jan 03, 2020
"Dr Kouris Sheila and his entire staff thank you for all that you do! Me and my daughter have used his services for multiple reasons. Dr Kouris is a very genuine kind caring and compassionate man who does an excellent job! Linda"
- L.L. /
Google /
Dec 29, 2019
Previous
Next
Diolaze laser hair removal is a safe procedure that is effective for many individuals. During your initial consultation, we will go over your concerns, needs, and goals so we can decide if you should get this treatment. Ideal candidates for laser hair removal treatments:
Want to reduce hair on their face or body
Want to stop using other hair removal techniques (waxing, shaving, bleaching, depilatory creams)
Have dark hair and light skin
Are in good overall health
On the day of your appointment, you will be asked to lie in a private treatment room as areas of your face and body being treated are cleaned to eliminate oil, dirt, and lotions. During the procedure, a team member will slightly stretch the area to create a clear pathway between the InMode laser and the hair follicle root. The Diolaze laser beam will focus on and kill the follicle, preventing the hair from growing again. On average, you will need to get 3 – 5 treatments over 3 – 4 weeks to achieve your best results. Your treatments are staggered to give the affected areas a chance to heal. It also allows time for follicles in the dormant phase to cycle into the phase of active growth so the laser can be effective. The specialized Diolaze laser hair removing technology we use at Kouris M.D. Cosmetic Plastic Surgery targets only the hair follicle, preserving the skin and other tissue in the treatment area.
Although laser hair removal is mostly gentle, the treated areas of your skin may look like it has a slight sunburn due to the use of lasers. When you leave our office, you are able to go back to all normal activities, but you need to avoid exercise or sun exposure for at least a day to let the treated skin recover. At home following your session, we suggest soothing creams or ice packs to alleviate any mild discomfort.
Frequently Asked Questions
Why Diolaze?
No doubt, you've waxed, you've shaved, you've bleached, or you've used depilatories. But Diolaze goes to the root of the problem, quite literally. Old-fashioned techniques did nothing to retard hair growth, which meant you had to keep using them for forever. But with Diolaze, you'll need a few sessions for permanent hair removal.
How effective is Diolaze laser hair removal?
Diolaze is the new champion of hair removal lasers. As a cutting-edge removal technique, it is safe and gentle while eliminating offending hair. Diolaze is engineered to cover one of the largest treatment areas, making sessions efficient and faster. The unique cooling system allows for almost painless sessions. With superior effectiveness, comfort, and speed, Diolaze leads the pack in laser hair removal.
Why do I need multiple laser hair removal sessions?
All laser hair removal techniques require a succession of treatments. This is because laser treatment is most effective on hair follicles when they're in the mature phase of growth. Hair is in a variety of growth stages at any given time, but the Diolaze device has one of the largest treatment areas in the industry. That means more mature follicles are affected during each session. The best results occur after approximately six treatments. Keep in mind, the number of treatments could vary, according to your hair color, type, and the size of the area being treated.
Does laser hair removal hurt?
The Diolaze instrument has a built-in cooling surface, making the treatments more comfortable than any other device. The majority of our patients tell us Diolaze is almost pain-free, regardless of the body area, including facial hair growth, torso hair, leg, or bikini.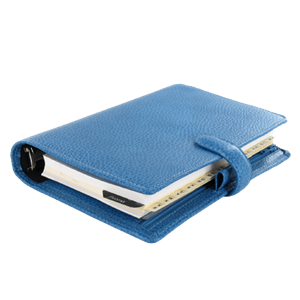 Plan Your Procedure
Average Cost

$100

-

$800

Average Procedure Time

1 – 2 Hours

Procedure Recovery Location

Outpatient
Contact Us
If you are tired of spending time and energy on shaving, bleaching, and waxing, make an appointment to learn more about laser hair reduction sessions at Kouris M.D. Cosmetic Plastic Surgery in Hinsdale, IL. Laser hair reduction by Dr. George Kouris will help you achieve skin that's smoother by effectively treating unwanted hair follicles on the body and face.
Related Procedures