When you touch your face, does your complexion feel smooth and soft or rough, like sandpaper? If rough, the top skin layer may be cluttered with dead skin cells that are making your complexion uneven and dull. At Kouris M.D. Cosmetic Plastic Surgery in Hinsdale, IL, board-certified aesthetic plastic surgeon Dr. George Kouris performs medical spa services, like nonsurgical skin resurfacing using microdermabrasion. Fast and effective, microdermabrasion removes the outer layer of damaged and dead skin so your face is healthier and brighter. This procedure may be performed on its own or along with a complementary cosmetic treatment, such as a chemical peel or dermal filler, for greater results. At your initial consultation, Dr. Kouris will create a unique treatment plan for your specific skin concerns and cosmetic goals.
Reviews
"Overall a great experience! Really good at communication and staying in touch! Words cannot describe how absolutely fantastic I am feeling now!"
- J.S. /
Google /
Oct 30, 2020
"I was looking for a cosmetic/plastic surgeon who had experience working with a high degree of vertical lines and loss of elasticity of the neck. My physician recommended Dr. George Kouris and I am so happy that I followed through. I recently had a neck and lower jawline lift. I'm in the process of healing and from what I can see, just in a short period of time, I am totally happy with the results. I can now hold my head up high with confidence and retain my self-esteem. Dr. Kouris' demeanor put me at ease immediately from beginning to end. He had all the qualities I was looking for. Dr. Kouris is very knowledgeable, extremely capable, takes pride in his work, compassionate, caring, honest, warm, understanding, kind, a genius in his work of art, and most of all Dr. Kouris is GENUINE. If you're thinking about having any form of cosmetic surgery Dr. Kouris is whom you want to see. You will find no other as qualified as he. Dr. Kouris is the ultimate best! Forever Grateful!"
- M.M. /
Healthgrades /
Oct 15, 2020
"I HIGHLY RECOMMEND Dr. Kouris and his team! From the moment I spoke with Suzy the receptionist to book my appointment, to consulting with Nurse Sheila and Dr. George about procedure options, I felt comfortable and confident about my decision to move forward with Dr. Kouris. Dr. Kouris took his time and answered all of my questions and concerns. Dr. Kouris is a highly skilled, dedicated and caring physician who strives to do exceptional work in a safe manner. I very much appreciate Dr. Kouris!"
- C. /
Healthgrades /
Jan 13, 2020
"Dr Kouris Sheila and his entire staff thank you for all that you do! Me and my daughter have used his services for multiple reasons. Dr Kouris is a very genuine kind caring and compassionate man who does an excellent job! Linda"
- L.L. /
Google /
Jan 03, 2020
"Dr Kouris Sheila and his entire staff thank you for all that you do! Me and my daughter have used his services for multiple reasons. Dr Kouris is a very genuine kind caring and compassionate man who does an excellent job! Linda"
- L.L. /
Google /
Dec 29, 2019
Previous
Next
Microdermabrasion treatments may improve the appearance of blemishes on the skin's surface, including dull skin tone, fine lines, uneven texture, clogged pores, scars, and sun damage. It is safe for people of every skin type and tone that would like clearer, healthier skin. These treatments are most often used on the face, but it may also benefit the skin on your hands, neck, and chest. This procedure shouldn't be used on skin with an open wound or a chronic skin condition, such as rosacea or acne.
Microdermabrasion is performed at our office following a consultation to decide what procedures will provide the best results. During the treatment, you will be asked to relax in a treatment chair as your face is cleaned and prepared. The microdermabrasion handpiece will pass over your skin as the tool both exfoliates and sucks up the crystals and dead skin. Although the process may feel odd, it should not be uncomfortable so you shouldn't need a local anesthetic or numbing cream. The microdermabrasion treatment will be performed evenly in the chosen areas but with extra care and sensitivity around the eyes. Once the process is complete, your skin will be cleaned to get rid of any residue before a moisturizer, chosen for your skin's needs, with sun protection is massaged into the skin.
Following your microdermabrasion treatment, you may resume your regular activities, but you need to apply some form of sun protection since your baby-like skin will be susceptible to sun damage. The treated areas will feel softer and the tone should be brighter and more even. To maintain your results, Dr. Kouris suggests getting a microdermabrasion treatment once every 4 – 6 weeks. Many Kouris M.D. Cosmetic Plastic Surgery patients feel that after microdermabrasion treatments, their home skin care products (particularly lotions and creams) soak easily into the skin for more effective results.
Frequently Asked Questions
How much does microdermabrasion cost?
The price for microdermabrasion treatments can be talked about in your first appointment with a skin care technician. After you discuss your needs and they assess your complexion, your personal microdermabrasion treatment plan can be made. Kouris M.D. Cosmetic Plastic Surgery often has specials on skin treatments, including microdermabrasion, and discounts if you buy a package with several sessions.
Should I get microdermabrasion, dermabrasion, or a chemical peel?
Based on your concerns and aesthetic goals, a skin care technician will help you decide if microdermabrasion, a chemical peel, or dermabrasion is the right procedure. In a nutshell, microdermabrasion clears away the outer layer of damaged and dead skin cells to make your complexion look smoother and healthier. You can get these same results from a light chemical peel. A stronger chemical peel or dermabrasion can help if your concerns are deeper. Recovery time might also help you decide which procedure you prefer because microdermabrasion causes minimal downtime.
How often should I get microdermabrasion treatments?
To start, you may need anywhere from 5 – 12 microdermabrasion sessions scheduled about 2 – 4 weeks apart to rejuvenate your complexion. After that, you may move to appointments every 1 – 2 months to maintain the health of your skin. In your initial consultation, your technician can create a treatment plan with suggestions for your skin's goals that plan out when you need to schedule your next appointment.
How should I care for my skin after a microdermabrasion treatment?
Following your microdermabrasion treatment, you are encouraged to limit your activity for the rest of the day to give your skin time to rest and heal. You need to avoid direct exposure to UV rays (tanning beds and natural sunlight) and shield your complexion with sunscreen. To minimize swelling and redness following the procedure, Dr. Kouris might suggest a special serum or other skin product.
Can I combine microdermabrasion with other treatments?
You may consider combining microdermabrasion with another procedure since it is a surface skin treatment. You may get microdermabrasion along with an injectable (BOTOX or Juvéderm) or as part of a facial. Please be open about all your aesthetic needs in your initial consultation so your technician is able to create a treatment plan that reaches all your cosmetic goals.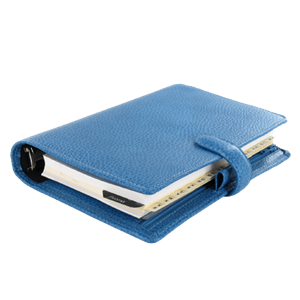 Plan Your Procedure
Average Cost

$80

-

$125

Average Procedure Time

1 – 2 Hours

Procedure Recovery Location

Outpatient
Contact Us
Show off your clearest, healthiest complexion with noninvasive microdermabrasion treatments at Kouris M.D. Cosmetic Plastic Surgery. Schedule a consultation with Dr. Kouris to learn more about the benefits of microdermabrasion or other skin treatments at our Hinsdale, IL office.
Related Procedures