After Weight Loss Surgery
Women and men alike who accomplish major weight loss are usually ecstatic, having moved past a big roadblock in life. Oftentimes, unfortunately, while their new figure represents a proud accomplishment, they will face new frustrations. This is often due to the sagging and loose skin left behind on the body. Massive weight loss generally leaves patients with skin that cannot shrink to the new body frame. No matter where the skin laxity resides, surgical intervention is necessary to eliminate the issue. Board-certified aesthetic plastic surgeon Dr. George Kouris performs skin removal cosmetic surgery for Hinsdale, IL patients. This usually is a life-changing procedure at Kouris M.D. Cosmetic Plastic Surgery and is also a final step in their personal transformation.
Reviews
"I had Dr. Kouris do my breast aug 10 years ago. People can't believe I have implants due to the fact that they fit my body so well and look natural. 10 years later they still look great and are perky.I was very nervous about picking the right dr for my procedure. He was honest about my body size and shape when helping me pick my new breast size. Hes extremely professional and makes you feel comfortable asking questions and giving honest answers. I am looking forward to seeing him in the future for other work I would like to have done. Thank You Dr. KOURIS!!"
- A. /
Healthgrades /
Feb 10, 2022
"Overall a great experience! Really good at communication and staying in touch! Words cannot describe how absolutely fantastic I am feeling now!"
- J. /
Google /
Nov 17, 2020
"Overall a great experience! Really good at communication and staying in touch! Words cannot describe how absolutely fantastic I am feeling now!"
- J.S. /
Google /
Oct 30, 2020
"I was looking for a cosmetic/plastic surgeon who had experience working with a high degree of vertical lines and loss of elasticity of the neck. My physician recommended Dr. George Kouris and I am so happy that I followed through. I recently had a neck and lower jawline lift. I'm in the process of healing and from what I can see, just in a short period of time, I am totally happy with the results. I can now hold my head up high with confidence and retain my self-esteem. Dr. Kouris' demeanor put me at ease immediately from beginning to end. He had all the qualities I was looking for. Dr. Kouris is very knowledgeable, extremely capable, takes pride in his work, compassionate, caring, honest, warm, understanding, kind, a genius in his work of art, and most of all Dr. Kouris is GENUINE. If you're thinking about having any form of cosmetic surgery Dr. Kouris is whom you want to see. You will find no other as qualified as he. Dr. Kouris is the ultimate best! Forever Grateful!"
- M.M. /
Healthgrades /
Oct 15, 2020
"I HIGHLY RECOMMEND Dr. Kouris and his team! From the moment I spoke with Suzy the receptionist to book my appointment, to consulting with Nurse Sheila and Dr. George about procedure options, I felt comfortable and confident about my decision to move forward with Dr. Kouris. Dr. Kouris took his time and answered all of my questions and concerns. Dr. Kouris is a highly skilled, dedicated and caring physician who strives to do exceptional work in a safe manner. I very much appreciate Dr. Kouris!"
- C. /
Healthgrades /
Jan 13, 2020
Previous
Next
The best candidates for skin removal surgery are those who are dealing with stretched and hanging skin due to a massive weight loss or fluctuation. Generally, this challenge is noticed early on as the body begins to change shape. If you have hanging skin, this surgery at Kouris M.D. Cosmetic Plastic Surgery can remove the issue and secure the underlying tissue for a tighter and healthier appearance. It's recommended that patients be at a healthy weight before undergoing this surgery.
Cosmetic skin removal surgery is generally considered an invasive treatment. This surgery utilizes general anesthesia and can take between 3 – 7 hours, depending on how many procedures are being performed. In most cases, a hospital stay is necessary. Fat removal is often used during the procedure to remove fat tissue, followed by skin excision. Plastic surgery of this nature does require longer incisions than less invasive cosmetic procedures so scarring will be a part of this treatment. During this procedure, every effort is made by Dr. Kouris to place the incisions as discreet as possible. Dr. Kouris or a member of his team will give you specific scar care instructions for a healthy outcome.
When you are released from the surgery center, you will need to take a few days to rest at home. Small tubes may be placed near the incisions to help minimize swelling and drainage, and compression garments will be provided to minimize swelling. On average, it takes about 2 – 4 weeks until you will feel good enough to resume low-impact activities, but considering the treatment plan, it may take longer. Dr. Kouris finds that most of his patients are healed around six months. This surgery can be a life-changer for patients with visible results that are immediate. Once healed, you will be able to wear clothing you want and move freely without layers of wrinkled skin slowing you down.
Frequently Asked Questions
How much does after weight loss surgery cost?
Total costs for after weight loss surgery varies based on what's included in your treatment plan. In your initial consultation, Dr. Kouris will create your personalized treatment plan to fit your areas of concern. When this is determined, he can then estimate your costs, which will include facility fees, anesthesia, care before and after your surgery, and more. In order for you to concentrate on getting great results from a trusted doctor, like Dr. Kouris, we take several payments and can help you find low-interest medical financing.
Can I use insurance to pay for my after weight loss surgery?
Insurance companies, on the whole, will not pay for the costs of elective surgery. Although, policies do vary and may cover you if excess skin is deemed a medical problem. If you are planning to submit a claim to your insurance company, please let Dr. Kouris know in your consultation. He can give you the necessary paperwork and information to submit to your insurance company.
What will be included in my after weight loss surgery?
Common areas that are addressed in this procedure are the stomach, butt, upper thighs, neck, arms, and breasts. In your initial consultation, Dr. Kouris will understand your needs and concerns before completing an exam. When this is done, he will give you his suggestions on what needs to be part of your surgery.
When should I schedule my after weight loss surgery?
During the course of losing weight, the areas of excess skin will become more obvious and it's usually a good time to schedule your initial consultation at Kouris M.D. Cosmetic Plastic Surgery. In this initial consultation, Dr. Kouris will discuss what you should do before your after weight loss surgery and what areas should be part of your treatment plan. Before scheduling this procedure, you need to be at or near your goal weight.
What will my recovery be like after surgery?
The length of your recovery will depend on the extent of your surgery. If you had several areas treated, you should plan more time for your recovery. In your initial consultation, Dr. Kouris will let you know what you can expect after surgery and tips to make you feel more comfortable. Appointments for follow-up exams at Kouris M.D. Cosmetic Plastic Surgery should be scheduled so Dr. Kouris can assess your healing.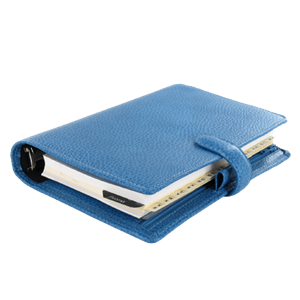 Losing weight is such an awesome accomplishment, and we are so happy for you if you finally met your specific goals. If loose and hanging skin is a current challenge, Dr. Kouris invites you to learn more about your alternatives for skin removal and body contouring. After weight loss surgery could further transform your body and help you to meet and surpass all of the outstanding goals you made for yourself. Contact Kouris M.D. Cosmetic Plastic Surgery in Hinsdale, IL for more information.
Related Procedures