There are many injectable treatments available for you to consider when trying to turn back the hands of time. The Radiesse injectable wrinkle filler offered by Hinsdale, IL aesthetic plastic surgeon Dr. George Kouris is wonderful for mild and moderate wrinkles and lines on the face, and for correcting volume loss in the hands. Men and women who don't have time for frequent visits love the lasting results (over a year in many cases) of Radiesse. With microspheres of calcium hydroxyapatite in a flexible gel, Radiesse fills and smoothes the appearance of your face without an invasive surgery. Radiesse is approved by the FDA (Food and Drug Administration) to safely volumize your face. It may be used with other injectable treatments (wrinkle fillers and relaxers) for a custom procedure to rejuvenate your appearance. Look several years younger and improve your self-image with Radiesse injectable wrinkle fillers at Kouris M.D. Cosmetic Plastic Surgery in Hinsdale, IL.
Men and women who are in good overall health and have mild to moderate facial lines and wrinkles are great patients for Radiesse treatments. It can treat marionette lines, smile lines, chin wrinkles, pre-jowl folds, and fine lines that form in the corners of the lips. Radiesse is also safe to address volume that is often lost with age in the hands to make them softer and more youthful. You shouldn't receive this treatment if you have an allergy to lidocaine or other ingredients in Radiesse. Be sure to talk to Dr. Kouris if you have any allergies (whether mild or severe) and any medical conditions or disorders. If you are pregnant, breastfeeding, might be pregnant, or are trying to conceive in the next several years, you shouldn't get Radiesse injections.
Reviews
"I had Dr. Kouris do my breast aug 10 years ago. People can't believe I have implants due to the fact that they fit my body so well and look natural. 10 years later they still look great and are perky.I was very nervous about picking the right dr for my procedure. He was honest about my body size and shape when helping me pick my new breast size. Hes extremely professional and makes you feel comfortable asking questions and giving honest answers. I am looking forward to seeing him in the future for other work I would like to have done. Thank You Dr. KOURIS!!"
- A. /
Healthgrades /
Feb 10, 2022
"Overall a great experience! Really good at communication and staying in touch! Words cannot describe how absolutely fantastic I am feeling now!"
- J. /
Google /
Nov 17, 2020
"Overall a great experience! Really good at communication and staying in touch! Words cannot describe how absolutely fantastic I am feeling now!"
- J.S. /
Google /
Oct 30, 2020
"I was looking for a cosmetic/plastic surgeon who had experience working with a high degree of vertical lines and loss of elasticity of the neck. My physician recommended Dr. George Kouris and I am so happy that I followed through. I recently had a neck and lower jawline lift. I'm in the process of healing and from what I can see, just in a short period of time, I am totally happy with the results. I can now hold my head up high with confidence and retain my self-esteem. Dr. Kouris' demeanor put me at ease immediately from beginning to end. He had all the qualities I was looking for. Dr. Kouris is very knowledgeable, extremely capable, takes pride in his work, compassionate, caring, honest, warm, understanding, kind, a genius in his work of art, and most of all Dr. Kouris is GENUINE. If you're thinking about having any form of cosmetic surgery Dr. Kouris is whom you want to see. You will find no other as qualified as he. Dr. Kouris is the ultimate best! Forever Grateful!"
- M.M. /
Healthgrades /
Oct 15, 2020
"I HIGHLY RECOMMEND Dr. Kouris and his team! From the moment I spoke with Suzy the receptionist to book my appointment, to consulting with Nurse Sheila and Dr. George about procedure options, I felt comfortable and confident about my decision to move forward with Dr. Kouris. Dr. Kouris took his time and answered all of my questions and concerns. Dr. Kouris is a highly skilled, dedicated and caring physician who strives to do exceptional work in a safe manner. I very much appreciate Dr. Kouris!"
- C. /
Healthgrades /
Jan 13, 2020
Previous
Next
Radiesse injections are performed in a treatment room at Kouris M.D. Cosmetic Plastic Surgery in around 30 – 60 minutes once you have completed your consultation. First, you will be seated in a relaxed position as the injection sites are cleaned and marked. Many patients feel only mild discomfort throughout the procedure at the first prick, but if needed, a numbing agent will be applied to the treatment sites. The Radiesse dose, selected during your consultation, will be placed in a fine needle. The pre-marked site of injection will guide the injector to carefully administer Radiesse into the skin. After the treatment is complete, a cold compress can be held to the treated areas to alleviate bruising and swelling.
Following your treatment, you may have some bruising, redness, and swelling. This is normal and should last for around a week. These side effects may typically be concealed with cosmetics. If the bruising, swelling, or redness lasts longer than ten days or if you are concerned, please contact Kouris M.D. Cosmetic Plastic Surgery. Many patients have visible results immediately with final results appearing in a month or so. Your face will look softer, younger, and have a natural glow. Radiesse typically lasts longer compared to other dermal fillers — around 1 – 2 years. You can speak with Dr. George Kouris at your appointment about how soon to get your next injection to touch-up your results.
Frequently Asked Questions
How much does Radiesse cost?
The cost of your Radiesse injectable treatment will depend on the number of syringes/vials needed to attain your goal outcome. During your consultation at Kouris M.D. Cosmetic Plastic Surgery, we will discuss your aesthetic goals and help to determine the amount of product needed to achieve them. After a treatment plan has been tailored, we will discuss your out-of-pocket costs.
How does Radiesse compare to other fillers?
Radiesse is the only dermal filler composed of calcium-based microspheres. Comparable to hyaluronic acid injectable fillers, Radiesse stimulates collagen production over time but remains a temporary solution. During your consultation, we will discuss your dermal filler options, evaluate your skin, and help you decide which filler may be the best choice.
What are the possible side effects of Radiesse?
Immediately after your injection, you may experience mild redness, bruising, numbness, and/or itching at the injection site. These temporary (and common) side effects usually disappear within a day or two. Severe and/or abnormal side effects are rare with Radiesse.
What other procedures can I combine with Radiesse?
Many patients choose to combine Radiesse injections with other nonsurgical complementary procedures, such as a facial or microdermabrasion. Dr. Kouris may even recommend combining fillers and relaxants, such as BOTOX, to create more dynamic results. Speak with your injector during your consultation to learn more about other procedures that can be combined with Radiesse.
Are Radiesse injections painful?
A local anesthetic can be provided if you are worried about pain, but patients do not typically experience severe discomfort during their injections.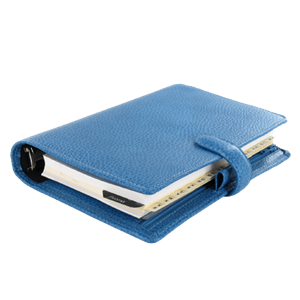 Plan Your Procedure
Average Cost

$800

-

$1,600

Average Procedure Time

15 – 30 Minutes

Post-op Follow-up

2 Weeks

Procedure Recovery Location

Outpatient
Contact Us
Look Radiant with Radiesse
As an injectable wrinkle filler, Radiesse receives rave reviews from patients for delivering impressive outcomes. If you want to see if you are a candidate for Radiesse dermal filler, please contact Kouris M.D. Cosmetic Plastic Surgery in Hinsdale, IL today and schedule a consultation with Dr. George Kouris. Our team strives to provide thorough, high-quality cosmetic treatments to each of our patients.
Related Procedures
Related Post