About Forma Skin Rejuvenation
Attain a more youthful look with radiofrequency skin tightening by Forma at Kouris M.D. Cosmetic Plastic Surgery in Hinsdale, IL. Forma is nonsurgical facial rejuvenation technology that improves your skin for a smoother, radiant, youthful appearance. Forma firms and tightens the skin while reducing fine lines and wrinkles, improving skin tone and texture, and reversing some of the signs and symptoms of aging. Board-certified aesthetic plastic surgeon Dr. George Kouris recommends Forma skin rejuvenation for patients who would benefit from a painless, noninvasive skin rejuvenation procedure that does not require a long recovery period.
Reviews
"Overall a great experience! Really good at communication and staying in touch! Words cannot describe how absolutely fantastic I am feeling now!"
- J.S. /
Google /
Oct 30, 2020
"I was looking for a cosmetic/plastic surgeon who had experience working with a high degree of vertical lines and loss of elasticity of the neck. My physician recommended Dr. George Kouris and I am so happy that I followed through. I recently had a neck and lower jawline lift. I'm in the process of healing and from what I can see, just in a short period of time, I am totally happy with the results. I can now hold my head up high with confidence and retain my self-esteem. Dr. Kouris' demeanor put me at ease immediately from beginning to end. He had all the qualities I was looking for. Dr. Kouris is very knowledgeable, extremely capable, takes pride in his work, compassionate, caring, honest, warm, understanding, kind, a genius in his work of art, and most of all Dr. Kouris is GENUINE. If you're thinking about having any form of cosmetic surgery Dr. Kouris is whom you want to see. You will find no other as qualified as he. Dr. Kouris is the ultimate best! Forever Grateful!"
- M.M. /
Healthgrades /
Oct 15, 2020
"I HIGHLY RECOMMEND Dr. Kouris and his team! From the moment I spoke with Suzy the receptionist to book my appointment, to consulting with Nurse Sheila and Dr. George about procedure options, I felt comfortable and confident about my decision to move forward with Dr. Kouris. Dr. Kouris took his time and answered all of my questions and concerns. Dr. Kouris is a highly skilled, dedicated and caring physician who strives to do exceptional work in a safe manner. I very much appreciate Dr. Kouris!"
- C. /
Healthgrades /
Jan 13, 2020
"Dr Kouris Sheila and his entire staff thank you for all that you do! Me and my daughter have used his services for multiple reasons. Dr Kouris is a very genuine kind caring and compassionate man who does an excellent job! Linda"
- L.L. /
Google /
Jan 03, 2020
"Dr Kouris Sheila and his entire staff thank you for all that you do! Me and my daughter have used his services for multiple reasons. Dr Kouris is a very genuine kind caring and compassionate man who does an excellent job! Linda"
- L.L. /
Google /
Dec 29, 2019
Previous
Next
Forma skin rejuvenation is safe for all ages, genders, and skin types. Ideal candidates are men and/or women with mild to moderate loose or sagging skin on the face, jaw, neck, thighs, knees, upper arms, abdomen, or back. Patients with a significant amount of sagging or loose skin are not ideal candidates for Forma and may benefit from a surgical lift procedure.
Your Forma procedure will be performed within the comfort of a Kouris M.D. Cosmetic Plastic Surgery treatment room. As it is a nonsurgical, noninvasive procedure, no anesthesia is required or necessary for the treatment. A cool gel (much like ultrasound gel) will be applied to your treatment area in preparation for your treatment. Finally, the Forma handheld applicator is passed evenly over the treatment area to ensure your results are uniform.
When your treatment is finished, the treated area will be cleaned and a moisturizer will be applied. You will be able to return to your daily routine within two days, but you should avoid hot water, or scrubbing the treatment area for several days after your session. A series of six treatments over a period of eight weeks is recommended to achieve optimal results. However, some patients notice dramatic results following their very first session.
Frequently Asked Questions
How does Forma work?
Using radiofrequency energy to penetrate your skin's deep layers, Forma stimulates the production of collagen, improving skin elasticity so your skin appears smoother and softer.
Is Forma safe?
Forma is safe for virtually every part of the face or body. Among the most common facial areas treated are the forehead, Crow's feet, eyelids (both upper and lower), jowls, smile lines, necklines, and the nasolabial folds. The most commonly treated body areas are the arms and abdomen.
Are there any side effects?
With its noninvasive facial rejuvenation technology and deep-layer targeting, Forma treatments are virtually pain-free and require no downtime for recovery. You may experience minor reddening in the treated area, but this is common and will subside in a matter of a few hours.
How many treatments will I need?
Optimal results are achieved with a six-week treatment regimen. It is recommended that weekly sessions are performed over a six-week period. If laxity (the looseness of the skin) is mild, fewer treatments with time spaced out a bit longer between the treatments may be an option. Much of this depends on each patient's individual skin conditions. The schedule of treatments will be based on an evaluation made prior to the regimen.
Can I combine Forma with other procedures?
Forma laser skin tightening is perfectly safe when performed with a majority of other laser procedures, facials, and injectable or filler treatments. For example, Forma patients often combine Forma with Fractora skin resurfacing and Lumecca IPL regimens.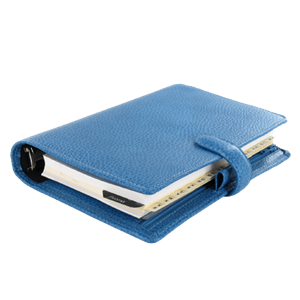 At Kouris M.D. Cosmetic Plastic Surgery, we pride ourselves on providing cutting-edge, innovative solutions for common aesthetic complaints. We are proud to offer Forma skin rejuvenation to help Hinsdale, IL patients recover a more youthful appearance without the downtime and expense of cosmetic surgery. Schedule a consultation with board-certified aesthetic plastic surgeon Dr. George Kouris to learn more about the benefits of Fractora skin rejuvenation.
Related Procedures