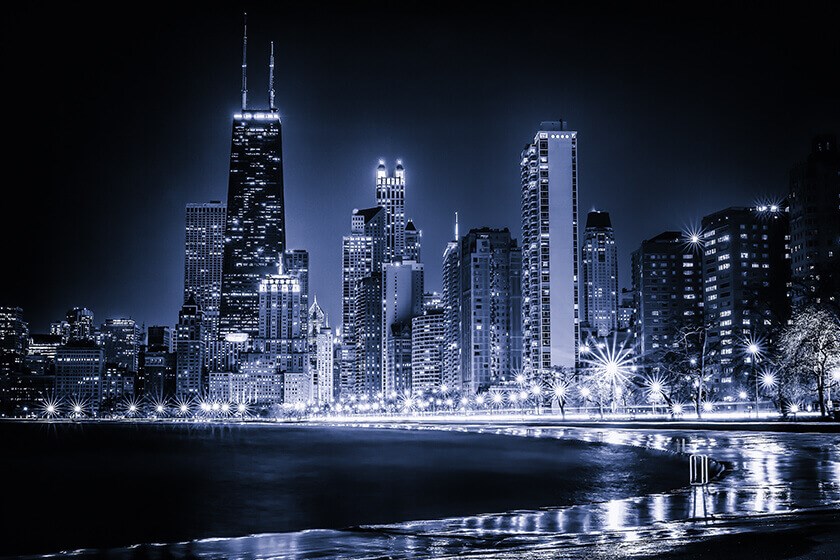 Chicagoland, IL, the third largest city in the country, is home to some 10 million people. As an international hub for all things commerce, Chicago has one of the most diverse cultures in the world with innumerable attractions, lodging accommodations, and dining opportunities. Kouris M.D. Cosmetic Plastic Surgery and Dr. Kouris welcomes out-of-town patients to Chicago and would recommend the following hotels and attractions to help you enjoy your time here:

The Drake Oak Brook Hotel – A vintage hotel with modern decor, The Drake Oak Brook Hotel is timeless and history-rich with a story that dates back to 1961. When staying at The Drake Oak Brook Hotel, you will enjoy large, spacious rooms that are classic and elegant. Dine in elegance on-site at the Colonial Room or The Polo Lounge, or stop in for High Tea or Sunday Brunch on your way out to explore our great city.
Hyatt Lodge Oak Brook Chicago – The Hyatt Lodge Oak Brook Chicago is located in a private, secluded and upscale location in Oak Brook. The rooms feature clean lines, tasteful decor, and thoughtful touches while the hotel offers unparalleled amenities including two on-site restaurants, massage treatment rooms, an indoor pool, an 18 hole golf course and free onsite parking. The hotel is a perfect hideaway for out of town guests as they recover from surgery and is highly recommended by the staff of of Kouris M.D. Cosmetic Plastic Surgery.
Magnificent Mile in Chicago – This commercial district of upscale shops, outlets, restaurants, and hotels is home to the historic Chicago Water Tower, the Tribune Tower, the terracotta Wrigley Building skyscraper, and the 100-story John Hancock Center. Located just one block from Rush Street and adjacent to downtown, the "Mag Mile" as called by locals, offers fun for all age groups.

Millennium Park Chicago – This highly popular attraction features a state-of-the-art collection of landscape design and art exhibits that serve as a beautiful backdrop for dozens of concerts, tours, and family activities for local Chicagoans and tourists alike. Take a self-guided walking tour of the area and be sure to stop and observe the Millennium Park Monument, Boeing Gallery North, and Jay Pritzker Pavilion – you'll be glad you did!