To help turn back the hands of time and to avoid lines and wrinkles from multiplying on the upper section of the face, Kouris M.D. Cosmetic Plastic Surgery in Hinsdale, IL is pleased to offer BOTOX to area men and women. This nonsurgical treatment offers gorgeous results and is extremely popular among both women and men. This injectable can make a big improvement to dynamic lines and wrinkles, which are created by making expressions with the contracting muscles on the upper face. These facial lines go away when the face is relaxed, but dynamic lines can still remain. This muscle relaxer is a filtered strain of type A botulinum toxin that temporarily freezes the movements of the muscle. To correct these static lines, BOTOX is carefully injected to soften the skin. BOTOX is most commonly administered by board-certified aesthetic plastic surgeon Dr. George Kouris between the brows, around the eyes (Crow's feet), and along the forehead.
BOTOX® Reviews
"botox - GREAT DOCTOR! GREAT RESULTS! SO HAPPY THAT I DID THIS FOR MYSELF. HE TOOK TIME TO LISTEN TO MY CONCERNS AS A FIRST TIME BOTOX PATIENT. I WOULD RECOMMEND HIM TO ANY OF MY FRIENDS AND FAMILY. THE RESULTS ARE AMAZING BUT NOT TOO MUCH. THE STAFF IS VERY FRIENDLY AND ACCOMMODATING. I WILL LOOK INTO MORE PROCEDURES WITH THIS PRACTICE."
- A. /
RealSelf /
Apr 03, 2018
"UPDATE: The clinic called me back and asked if I could come in for complementary Botox to make up for the previous problems. The appointment went well. I met with Dr. Kouris and let him know that he didn't have to completely comp the Botox but he insisted and profusely apologized. He is a nice man and he truly care about his patients and their time. Kudos to him for making things right:) I'll start with saying that I hardly ever write a poor review. However, I am very disappointed with this clinic. I made an appointment over a month ago for the 12th of December and let the receptionist know that I would be coming in during my lunch break. She assured me that they would be able to see me in a timely manner. I was supposed to be receiving a consult for skincare as well as Botox. Eight days before my appointment, I was contacted by Dr. Kouris' receptionist reminding me of my appointment on the 5th. I let her know that she was mistaken that my appointment was made for the 12th as my husband was out of town during the 5th and I would not have made an appointment for that day. She apologized and updated her schedule for the 12th. On the 9th I was once again contacted by the receptionist letting me know that the individual who would be assisting with the skincare consult would be out of the country on the 12th and would not be able to see me during my appointment and let me know that I would need to make another appointment to see her. I was a bit bothered by this given this was the second "mishap" with scheduling but she let me know that she would have the person give me a call the following day so I could at least speak with her. I thought it was a nice gesture, so I agreed. I was able speak with the individual but as expected, she ultimately said she would need to see me to make any definite suggestions. Well, today I showed up for my appointment at 12:00 and was given paperwork to complete. I let the receptionist know, once again, that I was on my lunch break and needed to be sure they were aware that I didn't have much time. She let me know that she would remind the clinic team and not to worry, they would get me back in time. Well, 45 minutes later, I was still waiting to see someone from the clinic staff. I had to leave before seeing anyone. The receptionist said "Sorry, we had another patient JUST stall everything". I told her that I was more bothered by the fact that nothing had been communicated to me than the fact that they were running behind. I was also bothered by the receptionist lack of concern that I had to leave before being seen. I would expect more than a simple "sorry". The explanation was only given after I prompted for more information. A clinic that allows the receptionist to be the face of the organization should strive for a more sympathetic, organized, communicative, individual."
- E.Z. /
Google /
Dec 20, 2019
Previous
Next
BOTOX injections are ideal for patients who want to smooth the visible look of dynamic lines on their upper face nonsurgically. BOTOX is also used as a preventive anti-aging treatment even if you are younger — keep in mind how often you find yourself making facial expressions. It is a great noninvasive approach if you have forehead wrinkles or noticeable furrows between the brows. It is also a solution for lines that form around the eyes. If you experience more severe and deeper lines, an injectable filler may be recommended. Furthermore, if you are over the age of 50 with severe wrinkles, you may opt for facelift surgery. This delivers a more impactful result, and it is more long-term. Kouris M.D. Cosmetic Plastic Surgery offers facelifts, brow lifts, and eyelid surgeries as effective options.
BOTOX injections are completed as an outpatient procedure within the comfort of the Hinsdale, IL Kouris M.D. Cosmetic Plastic Surgery facility. If it is your first time to visit our office in Hinsdale, IL to get BOTOX, we may perform the treatment during the same day as your initial consultation with Dr. Kouris. You will be asked to make various expressions using your upper face, like frowning, squinting, smiling, etc., to help us to mark where the injections are to be placed. The face will be prepared and BOTOX will be injected through a fine needle, followed with a cool compress to help decrease discomfort, swelling, and bruising. You can ask for a numbing cream to help make the procedure more comfortable, but it usually is not necessary. BOTOX treatments typically take around 10 – 15 minutes, and you may return to your usual activities almost right away.
Following the injection, you can resume your typical activities, although strenuous exercise should be avoided for a minimum of 24 hours. You will be advised to sleep upright for at least one night and to avoid touching your face, which can accidentally spread the BOTOX to other areas. The injected sections of your face can be slightly bruised, red, or swollen for a few days, but you should not experience any severe or lasting side effects. In most cases, it takes around one week before the final results of BOTOX are visible. The results typically last 3 – 4 months. You can talk to your BOTOX injector about when to make touch-up appointments at Kouris M.D. Cosmetic Plastic Surgery to maintain your results.
Frequently Asked Questions
How much does BOTOX cost?
Your cost for a BOTOX treatment will be based on the amount of product that is needed. This varies to fit your unique goals. In your consultation, Dr. Kouris will create your custom treatment plan and then he can discuss cost estimates. BOTOX produces great results when injected by an experienced surgeon, like Dr. Kouris. However, it can also be dangerous if performed by someone who doesn't have experience, which is why you should avoid any place that is advertising discounted or off-brand injections. If you'd like to save money, ask for more information on the Brilliant Distinctions Rewards Program, which allows you to earn points for BOTOX treatments and other products from Allergan, including Juvéderm.
How long will my results last?
The results from BOTOX may be visible for as long as four months. Usually, patients schedule an appointment every quarter to refresh their results; however, you can come back earlier. If you're using BOTOX before wrinkles are visible for a proactive measure, you can schedule appointments further apart. After hearing your concerns and creating your BOTOX plan, Dr. Kouris will be better able to tell you when you should make your next visit.
What's the difference between wrinkle relaxers and fillers?
Injectable wrinkle relaxers (including BOTOX) and injectable wrinkle fillers (including Restylane and Juvéderm) are both popular cosmetic procedures that decrease wrinkles and correct fine lines. BOTOX works by relaxing overused muscles in your face that create dynamic wrinkles, including frown lines (which appear between your eyebrows), Crow's feet (which appear in the outer edges of your eyes), smile lines, and forehead wrinkles. Wrinkle fillers increase volume below the skin to correct depressions and improve the appearance of wrinkles on the surface. Depending on your goals, Dr. Kouris may suggest BOTOX, injectable fillers, or a "liquid facelift," which combines both.
What's the difference between BOTOX and Xeomin?
BOTOX and Xeomin are both injectable wrinkle treatments that contain botulinum toxin. Both relax the treated muscles to reduce dynamic wrinkles; however, each brand is made to treat specific needs. Some of the small differences between them include the recommended dosage, how far the treatment spreads, and how long the results last. Dr. Kouris will select the best brand or brands to match with your needs and goals.
Is BOTOX safe?
As long as it is administered correctly, BOTOX should not cause serious complications. However, it's still very important to find someone with experience injecting BOTOX, like Dr. Kouris. Too much of the product may cause bad results. An experienced injector will apply the right dose to safely relax the facial muscles causing the unwanted wrinkles without affecting nearby muscles. Quickly becoming one of the most requested cosmetic treatments, it is considered safe and has earned approval from the FDA (Food and Drug Administration). Along with its cosmetic uses, BOTOX can also be used as a treatment for medical conditions, such as excessive sweating, facial spasms, migraines, and uncontrollable blinking.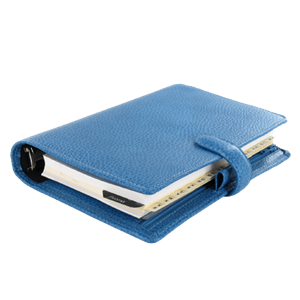 Plan Your Procedure
Average Cost

$400

-

$1,000

Average Procedure Time

15 – 30 Minutes

Post-op Follow-up

2 Weeks

Procedure Recovery Location

Outpatient
Contact Us
Don't worry! You can laugh, smile, frown, and make any other face you want without getting fine lines and wrinkles with BOTOX injectable treatments. To smooth and prevent lines on the face, we invite you to schedule a consultation with Dr. Kouris in Hinsdale, IL to learn more about this amazing nonsurgical relaxer for wrinkles.
Related Procedures