About Vaginal Rejuvenation
With the effects of aging, childbirth, and menopause, the skin and tissue of the internal and external vaginal areas can become slack, causing functional complications. Nonsurgical vaginal rejuvenation with Votiva uses a radiofrequency (RF) laser specifically designed by InMode to strengthen the inner vagina to address issues, such as vaginal dryness, stress incontinence, and some sexual dysfunctions. During a nonsurgical vaginal rejuvenation procedure, the body's natural collagen production is stimulated by heating the exterior and interior of the vaginal tissue. It's a good scalpel-free option to help restore appearance and treat some medical conditions. To learn more about nonsurgical vaginal rejuvenation with Votiva, arrange a consultation with Dr. George Kouris at Kouris M.D. Cosmetic Plastic Surgery in Hinsdale, IL.
Reviews
"I had Dr. Kouris do my breast aug 10 years ago. People can't believe I have implants due to the fact that they fit my body so well and look natural. 10 years later they still look great and are perky.I was very nervous about picking the right dr for my procedure. He was honest about my body size and shape when helping me pick my new breast size. Hes extremely professional and makes you feel comfortable asking questions and giving honest answers. I am looking forward to seeing him in the future for other work I would like to have done. Thank You Dr. KOURIS!!"
- A. /
Healthgrades /
Feb 10, 2022
"Overall a great experience! Really good at communication and staying in touch! Words cannot describe how absolutely fantastic I am feeling now!"
- J. /
Google /
Nov 17, 2020
"Overall a great experience! Really good at communication and staying in touch! Words cannot describe how absolutely fantastic I am feeling now!"
- J.S. /
Google /
Oct 30, 2020
"I was looking for a cosmetic/plastic surgeon who had experience working with a high degree of vertical lines and loss of elasticity of the neck. My physician recommended Dr. George Kouris and I am so happy that I followed through. I recently had a neck and lower jawline lift. I'm in the process of healing and from what I can see, just in a short period of time, I am totally happy with the results. I can now hold my head up high with confidence and retain my self-esteem. Dr. Kouris' demeanor put me at ease immediately from beginning to end. He had all the qualities I was looking for. Dr. Kouris is very knowledgeable, extremely capable, takes pride in his work, compassionate, caring, honest, warm, understanding, kind, a genius in his work of art, and most of all Dr. Kouris is GENUINE. If you're thinking about having any form of cosmetic surgery Dr. Kouris is whom you want to see. You will find no other as qualified as he. Dr. Kouris is the ultimate best! Forever Grateful!"
- M.M. /
Healthgrades /
Oct 15, 2020
"I HIGHLY RECOMMEND Dr. Kouris and his team! From the moment I spoke with Suzy the receptionist to book my appointment, to consulting with Nurse Sheila and Dr. George about procedure options, I felt comfortable and confident about my decision to move forward with Dr. Kouris. Dr. Kouris took his time and answered all of my questions and concerns. Dr. Kouris is a highly skilled, dedicated and caring physician who strives to do exceptional work in a safe manner. I very much appreciate Dr. Kouris!"
- C. /
Healthgrades /
Jan 13, 2020
Previous
Next
You may be an ideal candidate for this procedure if you are looking to address certain vaginal difficulties or aesthetic concerns without having to undergo plastic surgery. Nonsurgical vaginal rejuvenation with Votiva can help to tighten your vaginal canal, improve urinary incontinence, allow for increased production of natural vaginal moisture and lubrication, minimize sex-related pain, and amplify sexual arousal and orgasm. It is also able to create dramatic results without a long recovery. Most patients can return to their daily activities immediately following treatment.
Votiva (RF) vaginal rejuvenation is an in-office procedure that can take up to 30 minutes to complete. No anesthesia is generally needed for the treatment. To complete the procedure, the Votiva applicator will be maneuvered around the exterior labia and vulva. It may also be placed inside of your vagina as the controlled radiofrequency thermal emission energizes the tissues and vaginal skin to stimulate the production and remodeling of collagen, which strengthens the treatment area. A built-in thermometer is included on the wand so that the temperature can be monitored and manipulated as necessary to prevent burns and damage.
There is no real downtime needed following this procedure. You may return to your normal, everyday activities after the treatment. For optimal results, Dr. Kouris recommends that you receive three treatments set 4 to 6 weeks apart. Most patients will appreciate the results after each session while some could take up to three months to fully form. These results can last up to around 18 months so yearly touch-ups and follow-up treatments are recommended to preserve them.
Frequently Asked Questions
How does Votiva (RF) vaginal rejuvenation work?
This is a minimally invasive procedure that uses cutting-edge radiofrequency energy to stimulate the cells of the vaginal canal at the cellular level. Patients and partners report an improvement in tautness and a decrease in laxity during intercourse, enhanced sensitivity to climax, and overall better sexual function.
Does Votiva (RF) treat loose skin?
While Votiva can help to treat laxity, women who have excessively loose skin, such as an oversized or stretched labia majora, may be better candidates for a surgical procedure, such as labiaplasty. This cosmetic surgery procedure removes the excess skin along the inner or outer labia for a more pleasing aesthetic appearance.
What does the procedure involve?
The treatment typically consists of two major components: the internal application of Votiva, which enhances blood flow to the vaginal canal and the stimulation and remodeling of cells of the vaginal canal and the external application of Votiva, which helps rejuvenate the cosmetic appearance of the external vaginal area, including the labia minora.
What is the recovery from Votiva vaginal rejuvenation like?
There is little to no downtime after each treatment. Each treatment is done in the privacy and comfort of our office and takes approximately 45 minutes to complete.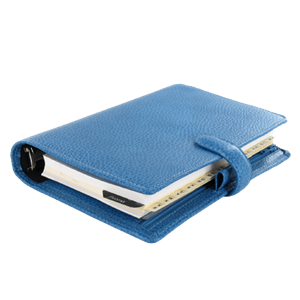 Plan Your Procedure
Average Cost

$800

-

$1,200

Average Procedure Time

1 – 2 Hours

Post-op Follow-up

1 – 2 Weeks

Procedure Recovery Location

Outpatient
Contact Us
Nonsurgical vaginal rejuvenation with Votiva is an incredible option if you wish to reverse some of the effects of aging, childbirth, and menopause. It may also help to improve the external appearance of your vagina. If you think this may be the procedure for you or if you have any inquiries, call our office to schedule your consultation.
Related Procedures