A person's eyes are a beautiful aspect of the face that deserves to be seen, but sometimes an excess of skin on top or around the eyes can render an unflattering facial appearance. Aesthetic plastic surgeon Dr. George Kouris performs eyelid surgery (known as blepharoplasty) to lift and tighten the lower or upper eyelid, creating a look that appears softer and rejuvenated. So many men and women have eyelid surgery at Kouris M.D. Cosmetic Plastic Surgery to correct sagging skin, leading to improved functionality and facial appearance. Whether upper or lower, eyelid surgery creates a softer, younger appearance and can give you natural yet noticeable improvements. If you are interested in refreshing your eyes by removing excess skin, contact us to schedule a consultation with Dr. Kouris at his practice in Hinsdale, IL.
Eyelid Lift Reviews
"I am 50+ yr old professional working mom, Dr. Kouris took 10 years off the age of my face. I had eyelid surgery and a facelift. The results are a miracle, all my friends say it looks like Dr. Kouris did a magic trick. When I meet new people they don't believe my age. Dr. Kouris treated me with the highest level of care, he is an expert surgeon. His staff is a dream to work with, very..."
- L. /
RealSelf /
Sep 28, 2017
"68 Yrs Old, Fractora, Eyelift - Saggy eye lids was the problem. I must say that Dr Kouris was informative, professional, compassionate and competent in treating and more important correcting the problem. it was painless and to this day I still receive compliments on how my eyes look today. I even convinced a friend to see dr kouris and she is thrilled with the results. I could not recommend any other doctor than dr. kouris..."
- R. /
RealSelf /
Sep 16, 2017
Previous
Next
Blepharoplasty is a facial cosmetic enhancement that is popular among both women and men. During the initial consult, treatment options will be provided by Dr. Kouris based on your conditions that need to be corrected. Most often, ideal candidates wish to correct excess, sagging skin and folds on the upper eyelid, or puffy skin just under the bottom eyelid. These irregularities can cause functional problems that can get in the way of everyday activities. For a more awake facial appearance, blepharoplasty may be the appropriate treatment for you. If you have excess, hanging skin on the upper eyelid, or bags under the eyes, blepharoplasty can fix this to provide you with a softer appearance.
Depending on the nature of the eyelid surgery, some form of anesthesia will be used. Eyelid surgery may be done on the top eyelid by itself, on the bottom portion, or a blend of both treatments.
Upper
Upper eyelid surgery assists in reducing the loose skin that impairs vision to produce a more flattering look. The incision point is often placed along the natural crease to remove skin and tissue.
Lower
Lower bleph is performed to improve bulging, bloated skin underneath the lower lid. In most cases, an incision is made below the lash line to surgically remove fat, and the skin is gently lifted to create a flatter, smoother look. Sometimes a nonsurgical laser procedure may be performed to help with discoloration while injectable fillers can be used for additional volume and smoothness if needed.
Blepharoplasty can take up to two hours, depending on whether both eyes or one is treated. After surgery, you should allow several days to rest. Cold compresses can assist in reducing swelling, bruising, and discomfort. The outcomes from blepharoplasty may last a decade or longer, but while they are long-lasting, aging does not stop. To continue to enhance your surgical outcomes, nonsurgical treatments at Kouris M.D. Cosmetic Plastic Surgery, such as injections, fillers, and lasers, can be added to create a glowing appearance.
Frequently Asked Questions
How much does eyelid surgery cost?
Eyelid surgery costs will vary based on whether you're getting a lower eyelid lift, upper, or both. Once your surgical plan is created in your initial consultation, Dr. Kouris can talk to you about cost estimates. For results that look natural and last for many years, it's better to concentrate on finding an experienced doctor whom you are comfortable with, like Dr. Kouris, rather than looking for the lowest cost. To help you afford great results, Kouris M.D. Cosmetic Plastic Surgery takes several payment methods, including low-interest medical financing.
What are some other benefits of an eyelid lift?
Blepharoplasty doesn't just help to rejuvenate your face, but it can also give you other benefits. You may discover your visual field is greater once loose, hanging skin on your upper eyelid is gone. It is also much easier to put on eye shadow and other makeup once your upper lid is smooth. Getting rid of fine lines, paper-thin skin, dark circles, and puffy bags on your lower eyelid may help your eyes appear fuller and brighter without a lot of makeup.
Will an eyelid lift fix wrinkles and Crow's feet?
Crow's feet and forehead wrinkles might be better treated with a brow lift or facelift as the improvements of blepharoplasty are limited to the upper or lower eyelids. Blepharoplasty may also be performed with a nonsurgical treatment, like BOTOX, which can smooth wrinkles around the eyes and on the forehead. Wrinkle fillers, like Juvéderm or Restylane, may help to add volume for a softer, smoother appearance. In your initial consultation, Dr. Kouris will develop your unique treatment plan to fit your needs and goals.
What about nonsurgical treatments instead of eye surgery?
Nonsurgical skin tightening, plus injectable wrinkle treatments (like Juvéderm, BOTOX, and Restylane) may give you mild improvements. Although, if you want to fix moderate to severe loose skin or would like to see results that last a long time, eyelid surgery is better for your needs. Once you tell Dr. Kouris about your needs and goals, he will give you his suggestions for a surgical or nonsurgical treatment plan. He might also recommend combining both nonsurgical and surgical procedures for ideal results.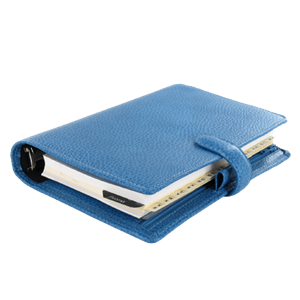 Plan Your Procedure
Average Cost

$4,500

-

$6,500

Recovery Time

1 – 2 Weeks

Average Procedure Time

1 – 2 Hours

Post-op Follow-up

2 – 6 Weeks

Procedure Recovery Location

Outpatient
Contact Us
If your vision is impaired from excess skin on your upper eyelids, or you are frustrated by bulging bags underneath your eyes, then cosmetic eyelid surgery at Kouris M.D. Cosmetic Plastic Surgery may be the answer for you. This treatment can allow you to look and feel younger and more alert while offering a beautiful solution to your vision impairment concerns. We encourage you to call our office in Hinsdale, IL to schedule a consultation with Dr. George Kouris.
Related Procedures
Related Posts