Cosmetic Surgery is not Just for Women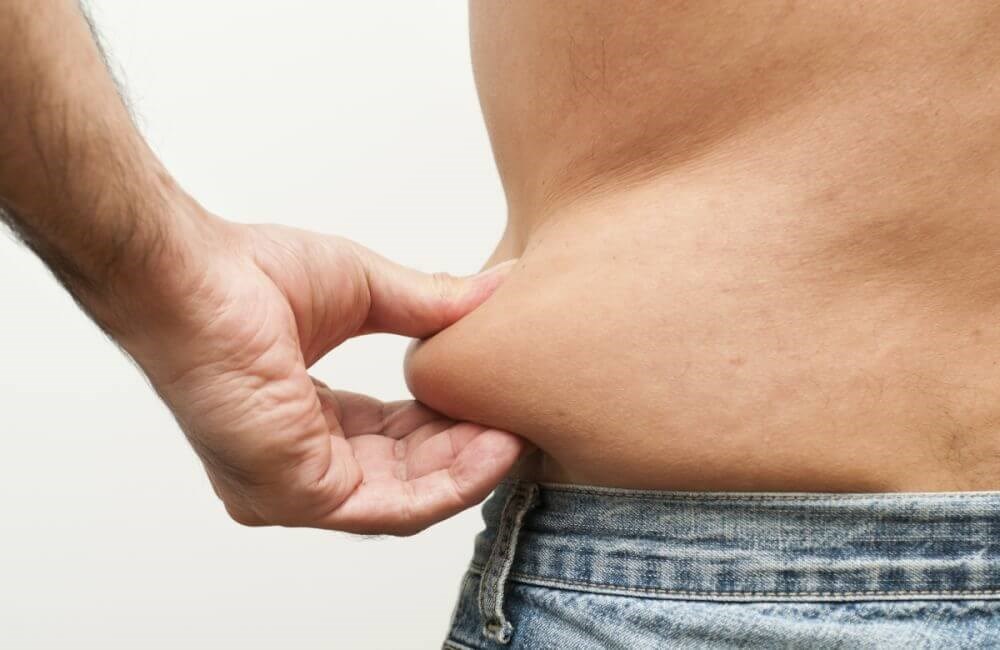 "Our society places a high value on looking young and fit. Today, men of all ages and all walks of life are requesting plastic surgery for cosmetic reasons. Men's goals may include a more balanced nose, a rejuvenated face, and a trimmer waistline. The procedures used to achieve these goals must take into consideration factors such as skin thickness, beard growth or body type" (PlasticSurgery).
Here at Kouris M.D. Cosmetic Plastic Surgery, we are proud to offer our patients the very best in care in service. Some of the most common cosmetic surgery procedures for men that we get questions about include the following:
Eyelid rejuvenation
Women are not the only ones who see a great deal of their beauty and physical appeal coming from their eyes. Men too want to have clear, bright, healthy-looking eyes. After all, the eyes are the window to the soul and are the windows we see the world through. Heavy, saggy, baggy, and wrinkled eyelids can make it hard to see clearly and can make us look and feel older and less energetic.
Many men come to us every year asking about treatments that help take care of their eyelids and improve the look of their eyes and their face overall. They often talk about growing weary of the constant comments from friends and family about how tired they look. Fortunately, surgery can be done on top and bottom lids to improve the aesthetic look and feel of the eyes.
Neck lift
If you have ever stood in front of a mirror and complained about your turkey neck and all the loose skin in your neck area, then this is the treatment for you. If you are having trouble getting dress shirts and ties to look nice and feel comfortable and are tired of looking like you have gained weight in your face, a neck lift can give you the relief you are looking for. Ideally, a man should have a strong jawline and tight facial features.
Having hanging skin around the neck area create an illusion of age and with age comes the idea that one is worn out, weak, and past their prime. A neck lift can be a valuable tool to restore your appearance and convey youth and energy. It will also help restore a more youthful look and feel to your face, something you and everyone around you will be able to see.
Rhinoplasty
Proportionality is everything when it comes to how we as humans view beauty and attractiveness. If you are unhappy with the shape of your nose, the size of your nose, or how it looks in proportion to your face, then it is time to call the Kouris M.D. Cosmetic Plastic Surgery team today. Our rhinoplasty procedure can help restore the ideal balance and proportions you want and need for your nose. Nose surgery is an advanced and delicate procedure that can bring about major changes in the physical appearance of an individual.
The key is to provide shape without feminizing the male nose. It can be done in a single procedure and can help address issues like crooked noses, large noses, hooked noses, and many more. This continues to be one of the most common cosmetic surgery procedures for men that we do at our centers.
Liposuction
Despite all the growing acceptance of what has come to be known as the 'dad bod' many men still struggle with self-esteem issues when it comes to stubborn fat. Liposuction may be a way to reduce fatty deposits and restore a healthier and slimmer look to certain problems areas.
An important fact to remember is a liposuction procedure is a tool for improving the tone and look of the body. It is not meant to be used as a weight loss tool, and it cannot be the only method used for weight loss. Diet, exercise, and healthy lifestyle choices must be part of the process. If the patient is doing everything they can to lose the stubborn fat and need a little help, then liposuction is likely a good choice. It's a safe surgery that is easily recovered from and some results can be seen in as little as 1-3 treatments.
Gynecomastia surgery
One of the common cosmetic surgery procedures for men is designed to address a very embarrassing and traumatic condition that affects thousands of men- gynecomastia. If you have excess fat and skin of the breast, which gives you the look of feminine breasts, then this procedure may be right for you.
Usually, this condition affects older individuals but it can occur in younger males as well, which can be even more traumatic and distressing. Sometimes, the condition is the result of naturally occurring tissue that develops more than it should and other times, it is caused by excess fat deposits. In either case, our gynecomastia treatments can help reduce the size and appearance of 'man boobs' and restore the more chiseled and masculine look to the chest area.
Cosmetic Surgery Procedures for Men
Here at Kouris M.D. Cosmetic Plastic Surgery, we are committed to helping all of our patients with their cosmetic surgery needs. Many of our male patients have found relief from embarrassing, burdensome, and annoying conditions with our cosmetic surgery procedures for men. To see what options are available to you and what treatments and procedures may be right for you, call us today! With a consultation appointment, we will sit down with you and discuss your concerns and your goals. We will address issues with your health and wellbeing and develop a cosmetic surgery plan that is customized for you! So stop dreading that look in the mirror and make the call today and take that first step to a better looking and better feeling you!
Our office offers a comfortable and relaxing atmosphere to make your visit inviting and calm. If you would like to set up an in-office consultation with Dr. George Kouris M.D. please call our patient coordinator today!