What to do About Bottoming Out After Breast Augmentation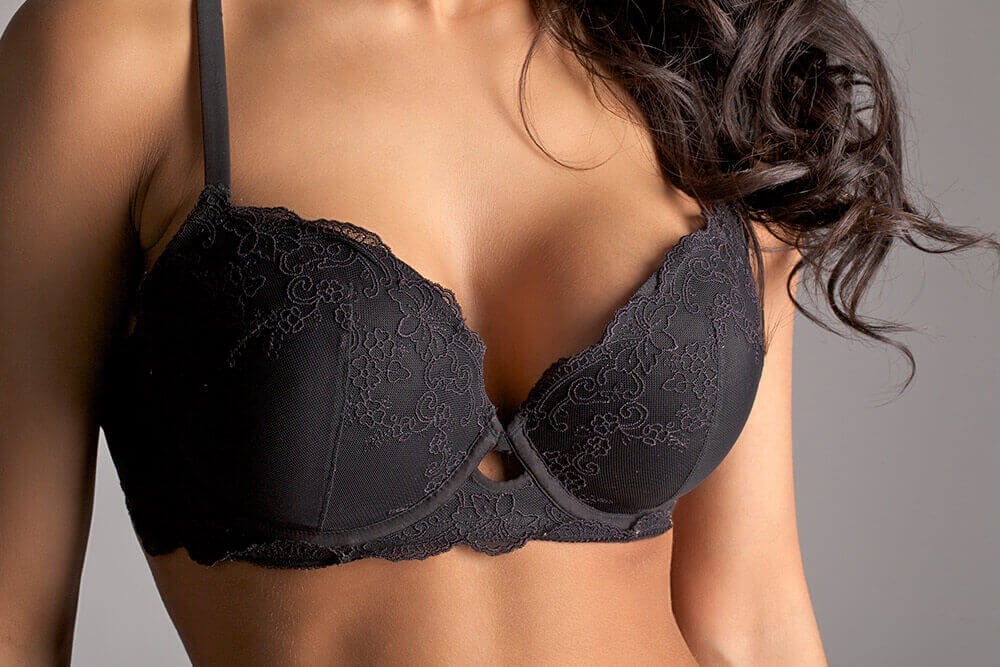 At Kouris M.D. Cosmetic Plastic Surgery we do 100's of plastic surgery procedures each year for our clients. One of the most common of all the cosmetic surgery procedures is breast augmentation. Despite the success of most breast implants, there is one issue that women fear as they recover from the procedure and that is the effect known as bottoming out, which occurs when implants move out of place. This can cause the breasts to become lopsided, misaligned, and can cause shape issues as well as impact the position and appearance of the nipples. Fortunately, this is a fairly easy condition to fix and there are things you can do to reduce your risk of bottoming out after a breast augmentation procedure!
Who is at Risk?
In most cases, those who experience bottoming out of some level are those who have implants that are too large implanted or who increase the size of their breasts too drastically all at once. The body can only hand so much change, and adding too much weight and changing the size of the breasts too drastically can be more than the body can maintain and bottoming out can happen when the muscles and skin fail to keep the implants in place. Smaller women who get larger implants can also be at risk because there is less tissue, skin, and muscle surrounding the implants during the healing process. These are some of the things your breast augmentation surgeon will discuss with you to help you determine what is best for you. For the best local plastic surgery help and guidance, Kouris M.D. Cosmetic Plastic Surgery is here for you to answer all of your questions.
Revision Surgery
When it happens, the only option for correcting bottoming-out of breast implants is through revision surgery. In rare cases, this means removal of the implant and months of recovery and tissue regrowth before any cosmetic procedures can be done to correct breast shape and size without the implant. In less extreme cases, the implant can be removed and replaced with a smaller one or the pocket created for the implant can be adjusted as needed to allow for better results after healing. Both of these options have consequences and at the very least will result in scaring and also carry the risk of infection and repeat bottoming out, or new issues such as rippling, puckering, or misshapen breasts.
Ways to Prevent Bottoming Out
The best way to protect against breast augmentation bottoming out is to ensure the implants are properly placed and positioned at the start. Ensuring you use the best local plastic surgery help and are seeing a qualified and experienced surgeon will help ensure good results. This is why Kouris M.D. Cosmetic Plastic Surgery is one of the leaders for local breast implant procedures.
The type and size of the implant can also have an impact on the risk of bottoming out- saline and gel implants behave differently in the body and their shape and weight can impact your risk level tremendously.
The way they are implanted is also an important consideration. In most cases, implants placed from the bottom of the breasts, with the incision made under the breasts, are at a higher risk for issues. This is because the incision weakens the skin and muscles of the breasts and makes it more likely that the implants can shift.
Last but not least, it is important to follow all post breast augmentation care instructions given by your surgeon. Doing too much too soon and not following the proper care routine during recovery will make it much more likely that you will experience issues including bottoming out among others. For the best local plastic surgery help before, during, and after your surgery, trust the experts at Kouris M.D. Cosmetic Plastic Surgery!
Contact Us Today
To learn more about breast augmentation and what we can do for you, give us a call or contact us online. We would love the opportunity to show you why we are the name more people trust for local plastic surgery help and assistance. We look forward to talking with you!