What Is a Hydrating Facial?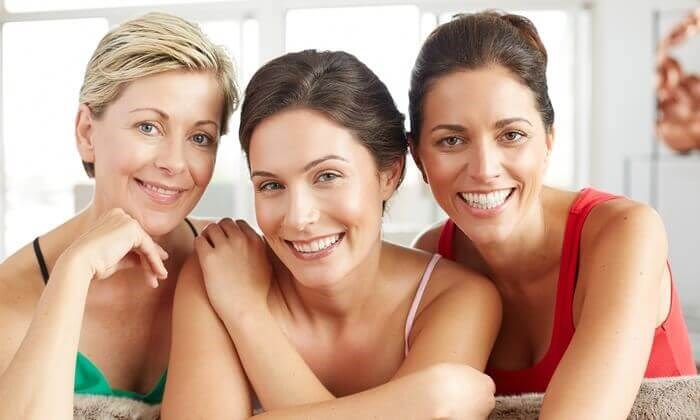 There are many different types of spa treatments to choose from and one of the most popular is the one that is commonly known as a hydrating facial. This option is a skin care treatment that has been designed to provide healing and hydration to the skin while stimulating and rejuvenating skin cells at a deeper level. It employs a range of items and products that are specifically designed and used to restore the health, vigor, youth, and vitality of the skin. For the best facial treatments in Chicago and the surrounding area, come to Kouris M.D. Cosmetic Plastic Surgery and let us pamper you today!
Hydrating Facial Benefits
There are many benefits to be enjoyed from hydrating facials, the most sought after being softer and smoother skin a decrease in wrinkles, and a younger healthier glow to the skin. Within these treatments, the primary focus is to stimulate the deeper layers of cells and tissue in order to boost collagen, elastin, cell generation, and water levels in the cells while at the same time exfoliating the skin and encouraging blood flow to the skin. This type of facial incorporates surface and deeper cell rejuvenation which can help to reduce the appearance of lines and wrinkles, even out skin tone, smooth the skin, and restore a healthy glow once again. Skin care has never been any easier than it is now!
How is a Hydrating Facial Used?
A hydrating facial from Kouris M.D. Cosmetic Plastic Surgery will be performed by our skilled and experienced team of skin care experts and will be done under the direction of Dr. Kouris. The best thing about these hydrating facials and any facial treatments in Chicago and the surrounding area is that they can be helpful for anyone- male or female, young or old, anyone can benefit from these facial treatments. Dr. Kouris' staff are honored to help you with your skin care needs and are ready to answer any questions you may have about hydrating facials and skin care in general.
Call us today if you have questions or anything you wish to discuss with our team before scheduling your hydrating facial consultation. Please use our Contact Page. We look forward to hearing from you and helping you find out for yourself why Kouris M.D. Cosmetic Plastic Surgery is the name more people trust for facial treatments in Chicago and the surrounding area!