Many people have both sagging skin and also regions of stubborn fat on their body that they'd love to fix but without surgical liposuction and an invasive body lift. BodyTite is an innovative, minimally invasive liposuction procedure, which also tightens your skin with minimal recovery time. The RFAL (radiofrequency-assisted liposuction) in BodyTite allows board-certified aesthetic plastic surgeon Dr. George Kouris to effectively help his patients in Hinsdale, IL enhance their body shape. Approved by the FDA (Food and Drug Administration), BodyTite can safely eliminate fat and improve skin laxity without any scars for quick, impressive results. Schedule an appointment at Kouris M.D. Cosmetic Plastic Surgery to find out more about BodyTite and other treatment choices for fat removal and sagging skin.
Reviews
"Overall a great experience! Really good at communication and staying in touch! Words cannot describe how absolutely fantastic I am feeling now!"
- J.S. /
Google /
Oct 30, 2020
"I was looking for a cosmetic/plastic surgeon who had experience working with a high degree of vertical lines and loss of elasticity of the neck. My physician recommended Dr. George Kouris and I am so happy that I followed through. I recently had a neck and lower jawline lift. I'm in the process of healing and from what I can see, just in a short period of time, I am totally happy with the results. I can now hold my head up high with confidence and retain my self-esteem. Dr. Kouris' demeanor put me at ease immediately from beginning to end. He had all the qualities I was looking for. Dr. Kouris is very knowledgeable, extremely capable, takes pride in his work, compassionate, caring, honest, warm, understanding, kind, a genius in his work of art, and most of all Dr. Kouris is GENUINE. If you're thinking about having any form of cosmetic surgery Dr. Kouris is whom you want to see. You will find no other as qualified as he. Dr. Kouris is the ultimate best! Forever Grateful!"
- M.M. /
Healthgrades /
Oct 15, 2020
"I HIGHLY RECOMMEND Dr. Kouris and his team! From the moment I spoke with Suzy the receptionist to book my appointment, to consulting with Nurse Sheila and Dr. George about procedure options, I felt comfortable and confident about my decision to move forward with Dr. Kouris. Dr. Kouris took his time and answered all of my questions and concerns. Dr. Kouris is a highly skilled, dedicated and caring physician who strives to do exceptional work in a safe manner. I very much appreciate Dr. Kouris!"
- C. /
Healthgrades /
Jan 13, 2020
"Dr Kouris Sheila and his entire staff thank you for all that you do! Me and my daughter have used his services for multiple reasons. Dr Kouris is a very genuine kind caring and compassionate man who does an excellent job! Linda"
- L.L. /
Google /
Jan 03, 2020
"Dr Kouris Sheila and his entire staff thank you for all that you do! Me and my daughter have used his services for multiple reasons. Dr Kouris is a very genuine kind caring and compassionate man who does an excellent job! Linda"
- L.L. /
Google /
Dec 29, 2019
Previous
Next
A treatment with BodyTite may be helpful if you would like to see improved skin tightness and contours in one or several regions of your body. You might be a candidate for BodyTite if you would like to get rid of stubborn pockets of fat and also enhance the appearance of sagging or wrinkled skin. You might have thought about body lift surgery or traditional liposuction but would rather minimize surgical scarring and recovery time. Many regions of the body may be treated with BodyTite; however, a few of the more common areas patients want help with are the chest, arms, stomach, thighs, and knees. During your initial consultation, Dr. Kouris will pay attention to your needs and goals before helping you determine if BodyTite is best for you.
The BodyTite procedure is generally done with local anesthesia; however, general anesthesia can be used if you're nervous or getting multiple areas treated. The special BodyTite applicator is inserted via three-millimeter incisions in your skin. The applicator has an external and internal thermometer to guard you against burns. Dr. Kouris will use the applicator to liquefy and loosen the fat using radiofrequency waves so that the fat is easily removed from your body. The heat used throughout the fat elimination will tighten your connective tissue and skin for immediate improvements. BodyTite therapies usually take around 30 – 45 minutes for each area. Several treatments might be required or suggested by Dr. Kouris to provide your best outcomes.
You'll have to recover for 5 – 10 days following your BodyTite procedure. A compression garment needs to be worn on the treated areas to encourage healing while also holding your new body contours. Some outcomes will be visible instantly; however, your final results won't be apparent for several months when the inflammation and swelling are gone. Even though the fat that's removed can't grow back, the remaining fat cells may become bigger if you gain weight; therefore, it's important to keep a healthy, steady weight following your BodyTite procedure.
Frequently Asked Questions
How much does BodyTite cost?
The cost of a BodyTite by InMode procedure can vary, according to the number of areas being treated. During your initial consultation at Kouris M.D. Cosmetic Plastic Surgery, Dr. Kouris will assess your goals and concerns and create a customized treatment plan. Once this has been created, Dr. Kouris can go over all your estimated costs and inform you of the payment methods we accept.
Should I choose BodyTite or other surgical options?
BodyTite by InMode is an ideal choice for individuals who wish to avoid lengthy recovery times, scars, and the expense of aesthetic plastic surgery. But it is important to mention that although BodyTite produces stunning results, traditional lift surgeries, including tummy tucks, arm lifts, and thigh lifts, are still the most effective method for loose skin. Liposuction remains the most effective way of eliminating excess fat. During your initial consultation, Dr. Kouris can discuss all of your options and recommend a treatment plan for you.
What is radiofrequency?
Radiofrequency (RF) is an innovative laser energy that uses electrical currents to create controlled heat through an applicator specially created by InMode. This heat is then used to carefully target and eliminate fat cells without disrupting the surrounding skin. BodyTite RF energy also helps promote collagen and elastin for tighter, healthier skin.
Is BodyTite safe?
BodyTite is a safe, FDA-approved cosmetic procedure that has become popular with both women and men. The procedure is noninvasive, and patients are able to return to their daily activities very quickly following treatment.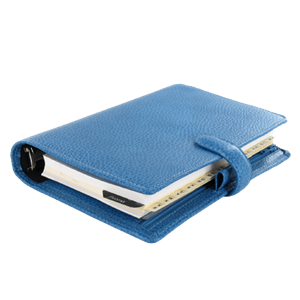 Plan Your Procedure
Average Cost

$5,000

-

$10,000

Recovery Time

1 – 3 Weeks

Average Procedure Time

2 – 4 Hours

Post-op Follow-up

2 – 6 Weeks

Procedure Recovery Location

Outpatient
Contact Us
Get the benefits of body contouring and skin tightening in a single, easy BodyTite procedure by Dr. George Kouris. Reduce your surgery and downtime through radiofrequency-assisted lipolysis to reveal the body shape you want. Find out more about minimally invasive BodyTite in your appointment at Kouris M.D. Cosmetic Plastic Surgery. Contact our office in Hinsdale, IL to schedule a consultation with Dr. Kouris.
Related Procedures
Related Post