About Cosmetic Ear Surgery
Ears that appear to protrude and stick out, are asymmetrical or misshapen, or look oversized can affect your self-esteem, especially during childhood. In addition, patients whose earlobes have become torn or stretched due to heavy earrings, gauging, or trauma may wish for a lasting solution. Ear surgery is a cosmetic procedure that helps to correct the shape, size, and position of the ears or the appearance of the earlobes to result in a more natural look. Dr. George Kouris, a board-certified aesthetic plastic surgeon in Hinsdale, IL, has helped many men, women, and children to move past their anxiety of exposing their ears with this surgery. No matter the physical irregularity, otoplasty at Kouris M.D. Cosmetic Plastic Surgery allows a patient to proudly show their face at any angle with confidence. If you or your child are worried about the size or shape of the ears, schedule an appointment with Dr. Kouris to learn more about ear recontouring surgery.
Reviews
"Overall a great experience! Really good at communication and staying in touch! Words cannot describe how absolutely fantastic I am feeling now!"
- J.S. /
Google /
Oct 30, 2020
"I was looking for a cosmetic/plastic surgeon who had experience working with a high degree of vertical lines and loss of elasticity of the neck. My physician recommended Dr. George Kouris and I am so happy that I followed through. I recently had a neck and lower jawline lift. I'm in the process of healing and from what I can see, just in a short period of time, I am totally happy with the results. I can now hold my head up high with confidence and retain my self-esteem. Dr. Kouris' demeanor put me at ease immediately from beginning to end. He had all the qualities I was looking for. Dr. Kouris is very knowledgeable, extremely capable, takes pride in his work, compassionate, caring, honest, warm, understanding, kind, a genius in his work of art, and most of all Dr. Kouris is GENUINE. If you're thinking about having any form of cosmetic surgery Dr. Kouris is whom you want to see. You will find no other as qualified as he. Dr. Kouris is the ultimate best! Forever Grateful!"
- M.M. /
Healthgrades /
Oct 15, 2020
"I HIGHLY RECOMMEND Dr. Kouris and his team! From the moment I spoke with Suzy the receptionist to book my appointment, to consulting with Nurse Sheila and Dr. George about procedure options, I felt comfortable and confident about my decision to move forward with Dr. Kouris. Dr. Kouris took his time and answered all of my questions and concerns. Dr. Kouris is a highly skilled, dedicated and caring physician who strives to do exceptional work in a safe manner. I very much appreciate Dr. Kouris!"
- C. /
Healthgrades /
Jan 13, 2020
"Dr Kouris Sheila and his entire staff thank you for all that you do! Me and my daughter have used his services for multiple reasons. Dr Kouris is a very genuine kind caring and compassionate man who does an excellent job! Linda"
- L.L. /
Google /
Jan 03, 2020
"Dr Kouris Sheila and his entire staff thank you for all that you do! Me and my daughter have used his services for multiple reasons. Dr Kouris is a very genuine kind caring and compassionate man who does an excellent job! Linda"
- L.L. /
Google /
Dec 29, 2019
Previous
Next
Otoplasty can be performed at any age; however, it is common among children and is recommended prior to reaching elementary school. By six years of age, this operative procedure is safe and effective to be completed on a child. If you are self-conscious from the look and shape of your ears because they are misshapen or protrude outward, otoplasty can help attain a normal appearance. Sufferers of a torn or damaged earlobe may also be a candidate for cosmetic ear surgery.
Otoplasty is performed using general anesthesia or IV sedation. In many patients, the incision is placed behind the ear or within the inner ear. During this procedure, cartilage will be reshaped to create a smaller or larger appearance. It is common for each ear to be addressed during the surgical procedure to make sure they appear even. After this, the incisions are secured with sutures and carefully bandaged so they stay protected. Cosmetic earlobe repair is a simple process involving the strategic suturing of the torn or damaged earlobe.
When the procedure is over and you are released to leave the hospital, you will recover at home. Dr. Kouris or a member of his team will provide instructions for recovery. It's very important to not rub, touch, or scratch the ears. In addition, you should not lay on the ears and instead, sleep upright for a few days. Dr. Kouris typically likes to see his otoplasty patients back within a week — at this time, he will be able to remove the wrappings and assess you or your child's surgical results. The outcomes can be seen right away, and the progression of results will continue to improve as the ears heal.
Frequently Asked Questions
How much does ear surgery cost?
The cost of ear surgery will be based on what's being done (ear pinning, shaping, earlobe repair, or a combination of these). Once Dr. Kouris understands your issues and wants, he will make your treatment plan and estimate expenses. In order to concentrate on getting the outcomes that you want rather than prices, Kouris M.D. Cosmetic Plastic Surgery takes several payments and a member of our team will help you obtain low-interest medical financing.
Will the results of ear surgery last?
The ears typically grow faster compared to other areas of the body and face, which is the reason why ear surgery can be performed on younger patients with long-term outcomes. Dr. Kouris will assess the ears and then talk to you about what to expect and how long the outcomes should last. While the rest of the body and face can change dramatically from gravity and age, the impact on the ears should be minimal. In the event there are significant modifications to your ears because of an injury, another surgery may be done.
How old should my child be to consider otoplasty?
On average, kids about 5 – 6 years old are perfect candidates for ear surgery. Although the ear is generally fully grown, the tissue and cartilage are still malleable, which makes it easy to reshape. This age is also great because it's before they begin school or early in their schooling so that they can avoid being teased by classmates. Even though a lot of ear surgery patients are children, Dr. Kouris also performs otoplasty on adults.
Do I need to have both ears done or just one?
Many issues, such as ears that are too large or stick out, occur in both ears, which means both will need to be corrected. During ear surgery, Dr. Kouris will adjust both ears to make them as symmetrical as possible. However, if just one ear has to be altered, the shape and size will be adjusted to mirror the untreated ear. When he creates your surgical plan, Dr. Kouris will tell you if one or both ears need to be corrected.
What about fixing stretched or torn earlobes?
The trend of large earrings and ear gauges are making earlobe reconstruction a popular operation at Kouris M.D. Cosmetic Plastic Surgery. If you're considering getting earlobe surgery, schedule an appointment with Dr. Kouris. He will analyze your ear and then let you know what may be done in order to repair your earlobes.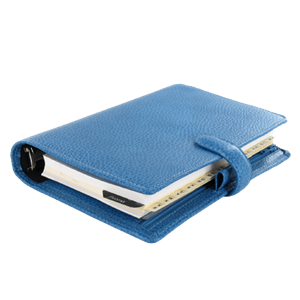 Plan Your Procedure
Average Cost

$5,000

-

$8,000

Recovery Time

1 – 2 Weeks

Average Procedure Time

1 – 2 Hours

Post-op Follow-up

2 – 6 Weeks

Procedure Recovery Location

Outpatient
Contact Us
Even though the ears are not very big, the wrong position, shape, or size may make a big difference in your appearance. Ear surgery may help your child avoid getting teased by classmates, or help you if you've always felt self-conscious about your ears. Call Kouris M.D. Cosmetic Plastic Surgery in Hinsdale, IL to schedule a consultation with Dr. Kouris for more information about surgical ear reshaping. Our team looks forward to helping you achieve a look you will love, as well as the confidence to show it off.
Related Procedures