Breast Reduction Services in Chicago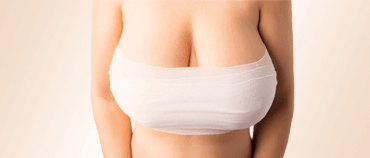 While media today represents well-endowed women as being beautiful and attractive, for many women, large oversized breasts are something that can cause a lot of pain and anguish. They can cause a woman to feel no just self-conscious, but it can also cause them to feel a great deal of physical pain. It can limit activities, affect daily routines, interfere with work, and can also cause other health problems-particularly in regards to the back and neck and shoulders. Breast reduction can help reduce this impact; it is a procedure that is specially designed to alleviate painful, large, oversized breasts and to structure them to smaller more proportionate breasts that are better for the individual to live with. If you have been looking for answers about breast reductions, contact us today at Kouris M.D. Cosmetic Plastic Surgery and let us show you why we are leaders when it comes to Chicago plastic surgery for breasts of all shapes and sizes.
Who Is a Good Candidate for Breast Reductions?
Reduction mammaplasty, the medical name for the breast reductions procedure is the best option for women who:
Feel that their breasts are too large and too cumbersome
Lost ability to do certain things due to the breast's size and weight
Pain in the back and neck that is due to the weight of the breasts
The discomfort of wearing bras for such large and heavy breasts
Persistent irritation or rashes beneath the breasts
Stretch marks and other skin issues related to breast size
Nipples being mispositioned on the breasts due to their size
What You Should Expect During the Procedure
There are a number of points that need to be discussed and that will be gone over by our surgical team during your appointments. This includes things like the type of anesthesia needed, the type of incision used, the final target size of the breasts, recovery points, and other factors that are unique to your individual case. During the breast reduction procedure, Dr. Kouris will work to remove fat, glandular tissue, and skin to reduce the size of the breasts. In most cases, the positioning of the incision can be done to reduce the size and visibility of any scar tissue and the results of the breast reductions are better sized and shaped breasts.
What To Expect During Your Recovery
When you get Chicago plastic surgery for breasts done, the recovery time then begins. Bandages or a special compression bra will be used to cover your breasts to help reduce swelling and to provide support as the breasts heal. Reduction mammaplasty results can be immediately seen. Any swelling and bruising that is present will heal quickly and within a few weeks to a month you will be fully recovered and will be enjoying your new breasts without any limitations.
Learn More About Chicago Plastic Surgery for Breasts
Once Dr. Kouris determines that you are a good candidate for the breast reductions we offer, he will go over your expectations with you so you understand what can and cannot be done with a breast reduction surgery. He and his surgical team will also discuss recovery requirements and any side effects to watch for and when your follow-up appointment will be for post-op care. Dr. Kouris' staff is happy to help you with any questions you may have. Call today to speak of one of our experts about our breast reduction consultation and let us help you get ready for your breast reduction surgery. Please use our Contact Page. We look forward to hearing from you and showing you why when it comes to Chicago plastic surgery for breasts Kouris M.D. Cosmetic Plastic Surgery is the place to turn!