Fat Removal Procedures for Men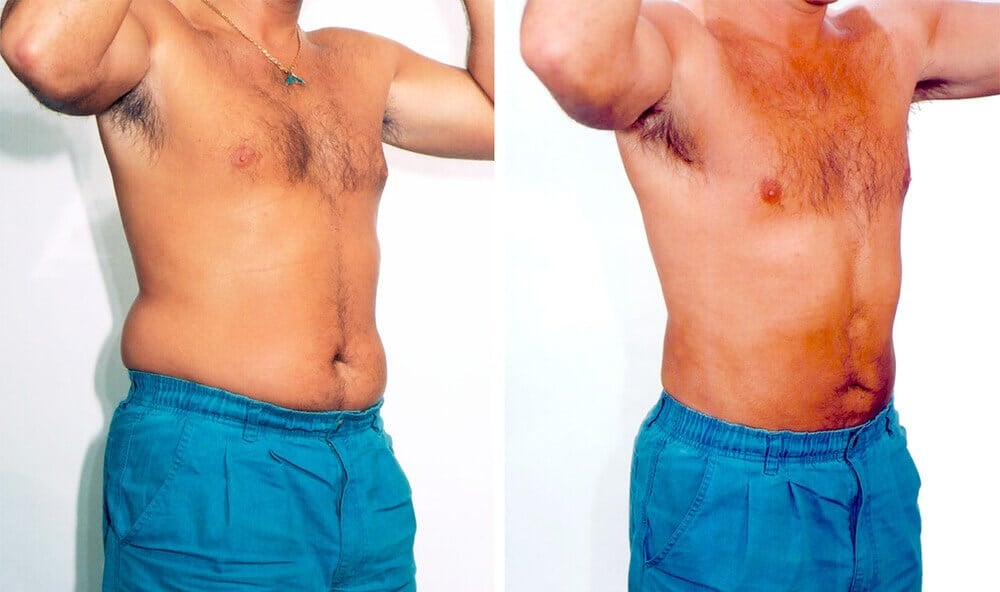 While most people think of women when they hear someone talk about liposuction and other forms of plastic surgery, it is not just a female exclusive procedure. Men too can often have stubborn pockets of fat that will not melt away no matter how much they work out and watch what they eat. So, like their female counterparts, males are also getting liposuction and fat removal procedures done, and doing so at an increasing rate. Liposuction and fat removal procedures for men are not designed to be a quick weight loss tool but is meant to help finish off what good diet and exercise have not and to give you a little boost to finish off your weight loss and toning goals.
Fat Removal Procedures for Men
Men can be treated with liposuction for a number of common problem areas that include safe far removal treatments of the:
Arms- that stubborn under arm flab is hard for anyone to get rid of
Thighs- these procedures are great for reducing appearance of cellulite
Stomach –embarrassing love handles and stubborn fatty areas
Hips- fat removal helps to tone and slim for a better figure
Buttocks- improves shape and tone and remove embarrassing cellulite
Knees- loose skin over the knee joints can be dealt with at last
Chin- double chins and turkey necks are now a thing of the past
Back- battles annoying back fat rolls and back flab
While these are the most common areas treated with fat removal procedures for men, your surgeon can discuss all of the options and will help you decide if your fatty problem areas are good for the safe fat removal treatments we offer.
Benefits of Having Men's Liposuction
Improved self-esteem and confidence in one's appearance
Motivation to be active and social without being embarrassed
Ability to wear more clothes and fashion styles with a toned body
Feel more in proportion and more attractive
End the feeling of self-awareness and shame of problems areas
Enjoy freedom of not having to worry about one's looks
Improved health and improved social life and better love life
It is important to have a consultation appointment with one of our skilled and experienced surgeon as they will discuss with you your goals and expectations. They will then determine whether you are a good candidate for the safe fat removal treatments we offer. Liposuction for men is a procedure best suited for body sculpting rather than weight loss and is not recommended for those with major health issues or chronic health concerns. Be sure you discuss your full medical history with our team and we will help you find the right options. If you have questions about fat removal procedures for men or if you want to know more about our various safe fat removal treatments call us or come by today and set up your consultation appointment!