Understanding What is Involved in a Rhinoplasty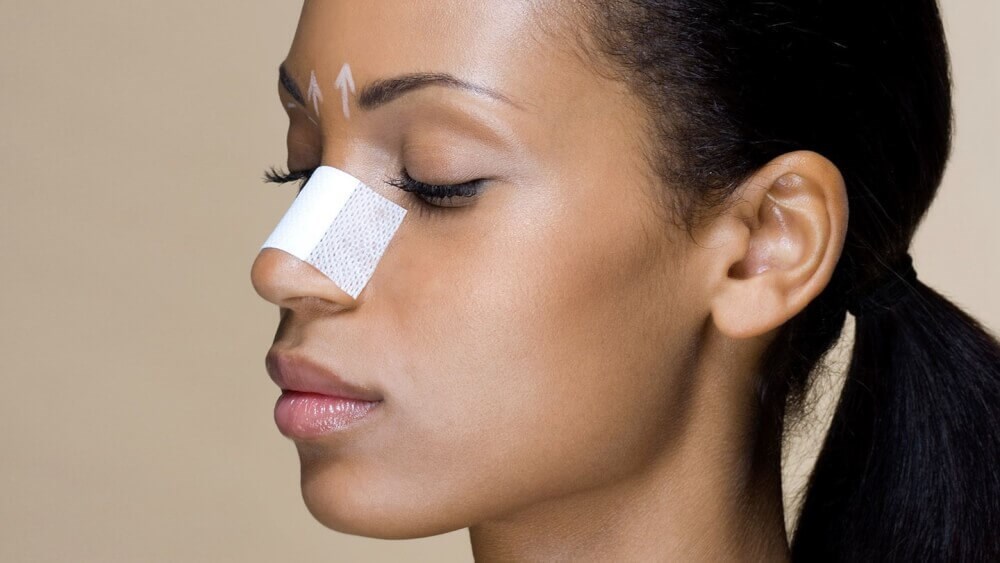 "An attractive face is all about balance & proportion. The nose, located front and center, provides the foundation for this sense of aesthetic balance. With the help of a skilled, qualified cosmetic surgeon, the nose can be reshaped and refined to enhance a patient's natural beauty" (ABCS). One of the most common procedures we get asked about is rhinoplasty, the medical-scientific name for a nose job. Many people want to improve the look of their face and getting a nose job is a viable option for many people that is safer and easier than many other plastic surgery procedures. Here at Kouris M.D. Cosmetic Plastic Surgery, these are the common questions we get asked when our patients are trying to understand what is involved in a rhinoplasty:
What changes can I make to my nose?
The goals of nose reshaping are to adjust the skin, muscle, tissue, and bone of the nose to help achieve one or more of the following:
Reduce the look of a crooked nose and straighten it out as much as possible
Smooth a prominent bump that may be present in the bridge area of the nose
Reduce the length, size, or shape of a nasal tip that is too big or misshapen
Refine the size in an overly large or bulbous nasal tip
Narrow a nose when it is too wide or disproportionate for the face
Reduce the overall size of a nose that is too big for the face
Restore symmetry and structure following an injury or other surgical procedure
Correct breathing problems and remove a blockage in the sinus and nasal passages
Am I a Good Candidate for Rhinoplasty?
Men and women of all ages have come to us asking about rhinoplasty and both sexes can benefit from the procedure. Nose reshaping is one of the more popular cosmetic surgery procedures and is commonly requested by teenagers and young adults who are tired of years of teasing and embarrassment due to their nose. When dealing with younger patients we want the individual to be fully matured physically to ensure future changes to their body will not undo the cosmetic work that is done. A standard rule is that anyone under the age of 16 needs to be carefully evaluated before the decision is made to proceed with the rhinoplasty. For patients of any age, is to make sure the patient's expectations are in line with what the procedure can actually deliver. A nose job can help improve the look of your nose but it will not give you a new nose and it cannot give you the nose of someone else. There will be limitations to what can be done and how far the procedure can go. Our team of highly skilled cosmetic surgeons and cosmetic experts will work closely with you and explain what is possible with a rhinoplasty procedure and help you achieve results that are realistic and that satisfies your wants and needs.
Costs Involved With the Surgery
The other big question we hear a lot here in our office when the topic is Rhinoplasty usually relates to the costs involved. This is a difficult question to answer as it is an individualized procedure and thus the process involved and the cost entailed will vary from one person to the next. "The average cost of rhinoplasty is $5,125, according to 2017 statistics from the American Society of Plastic Surgeons. Rhinoplasty surgery costs can vary widely. The average fee referenced above does not include anesthesia, operating room facilities or other related expenses. A surgeon's fee will be based on his or her experience and geographic office location" (American Society of Plastic Surgeons). Here at Midwest Plastic Surgery, we will work with you to determine what procedure is right for you and what expense will be involved. You will get everything you need and we also offer an easy payment plan and many individualized service options to make it easier than ever to get the nose you want.
Contact Us Today to Learn More
Many people want to improve the look of their face and getting a nose job is a viable option for many people. A rhinoplasty is a safer and easier procedure that can help improve the look and symmetry of the face and is easier than having to go through many other plastic surgery procedures to get a similar effect. Here at Midwest Plastic Surgery, we specialize in plastic surgery and have done hundreds of rhinoplasty procedures for men and women alike. If you have questions or are curious if a nose job is right for you, call now and schedule a consultation appointment! We would love to help you fall in love with the person in the mirror again!