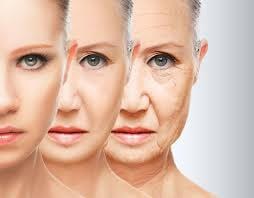 Dr. George Kouris ~ "I believe the primary goal of plastic surgery is patient satisfaction. Understanding what will make a patient happy begins with careful listening during the surgical consultation… Aligning patient desires with realistic patient expectations is paramount to patient satisfaction. I pride myself on providing a thoughtful, straightforward and honest surgical consultation. I care for my patients as I would care for my own family."
Options From Kouris M.D. Cosmetic Plastic Surgery
Dr. Kouris is a Board-Certified Aesthetic and Reconstructive Plastic Surgeon and along with his team of skilled experts have practiced the art of plastic surgery in the Chicago area for more than a decade. He holds a full-time position at Rush University Medical Center and teaches students the fine details of plastic surgery and reconstructive procedures. Dr. Kouris and his team use their wealth of knowledge and experience to deliver the best quality and service, earning them the reputation as the best of the best in the Chicago area. From advanced reconstructive surgery procedures to non-invasive treatments Kouris M.D. Cosmetic Plastic Surgery is here to help you get the body you have dreamt of.
Skill and Experience Working For You
What sets Kouris M.D. Cosmetic Plastic Surgery apart from the pretenders out there is the commitment to quality, personalized care, and genuine concern they show to each and every patient who walks through the door. Whether you are interested in breast surgery, facelift surgery or non-invasive rejuvenation, Dr. Kouris and his team will sit down with you and listen to your thoughts and then will work with you to customize a plan specifically for you. Their commitment is to deliver the best results, all with compassion and attention to each and every important detail. Dr. Kouris and his team have earned the respect of their patients and fellow medical professionals in the area and they are ready to go to work for you today!
Contact Us Today
When Dr. Kouris does a consultation with a prospective patient, he wants to be thorough and completely honest. The goal is to find out exactly what it is that you want from cosmetic surgery and ensure the right procedures and treatments are chosen to help you reach those goals. Dr. Kouris will tell you up front if you can get the result you want and how he can help you do so and will ensure you have the best possible results from your treatments. To set up your consultation appointment call today and take the first step on your journey to the body you have dreamt of for years!